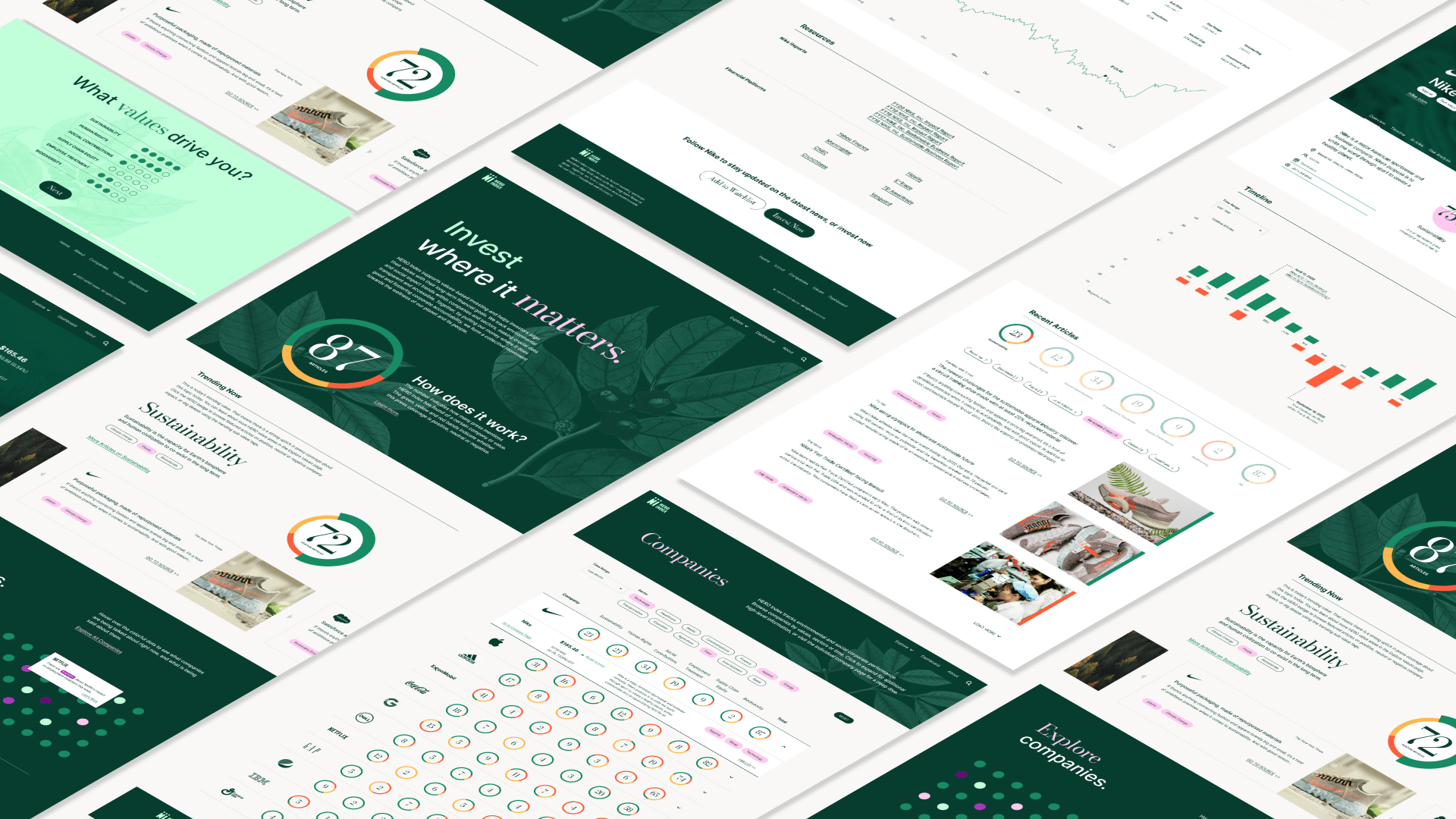 All news
Jul 25, 2022
|
Updated Aug 28, 2023
Blink UX Honored at Fifth Annual San Francisco Design Week
Blink was recognized for its work with Applied Training Solutions and HERO Index.
San Francisco, Calif, June 22, 2022 — Blink UX is honored with two prestigious San Francisco Design Week Awards presented today by the nonprofit organization San Francisco Design Week (SFDW). Blink received honorable mention awards for its project work with Applied Training Solutions and HERO Index.
SFDW Design Awards is an international design competition, seeking to encourage thought leadership by supporting designers whose works can contribute to a positive future for society. The Design Awards celebrate and recognize exemplary work in all fields of design, including architecture, interior design, industrial design, communication design, and user experience design.
"There are so many wonderful people and organizations doing great things in the world right now," says Scott Lambridis, VP of Design at Blink, " and we're thrilled to be recognized for our contribution. Special thanks to ATS for supporting the people who help protect us from natural disasters; it's not often that design helps save lives. And to HERO Index for allowing us to better support businesses that are paving the way for a bright future. We wish you both the best of luck!"
Eighteen winning projects and 13 honorable mentions were selected by a jury comprised of distinguished professionals, who reviewed submissions from an exceptionally competitive pool of applicants from the USA and Europe.

Each winning project displayed the following characteristics: impact, singularity, inclusiveness, social Responsibility, Ease of Use, Visual Appeal, and Feasibility.
The SFDW Design Awards esteemed jury comprised:
The winners' entries are featured permanently at SFDW online.

###
About Applied Training Solutions
Honorable mention for "Disaster Response."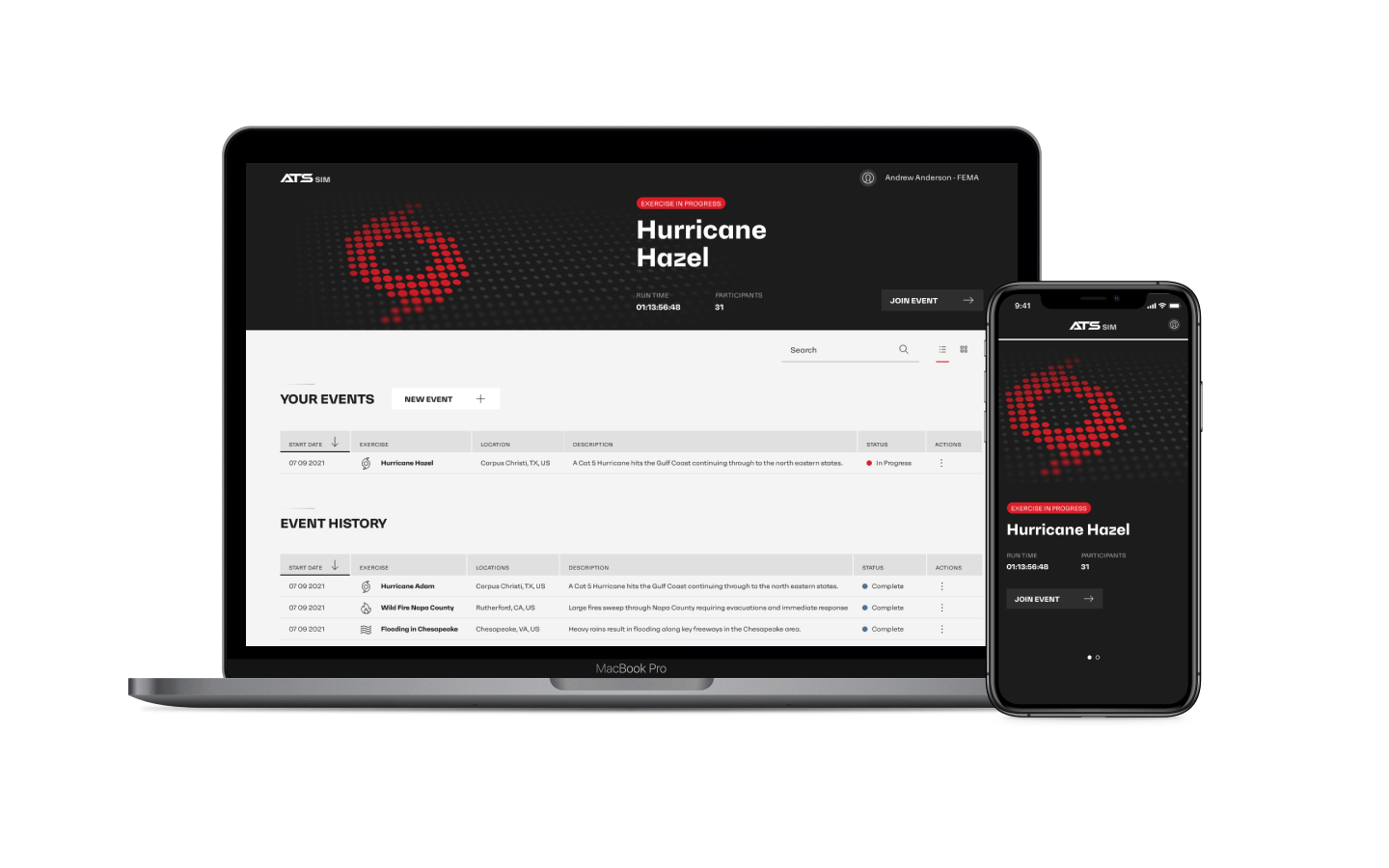 The realities of climate change are becoming increasingly apparent. But, with once-in-a-decade weather phenomena happening almost yearly, how can we stay prepared for the next disaster? How can we train for the untrainable?
Applied Training Solutions (ATS) — a team of military veterans, teachers, and engineers — creates disaster simulation and training software that helps government agencies plan, build, and train for disasters.

ATS came to Blink to unify three niche products built for custom training by and for the government. The goal was to create a single, flexible, state-of-the-art disaster simulation and training tool that could be used by large government authorities, small municipal groups, schools, universities, and private businesses such as banks and utilities.

As a result, we created ATS SIM — a flexible application that adapts to the users' needs, scales to any size organization or exercise, and any type of potential disaster. With ATS SIM, planners can get started months ahead of an exercise, gather data, and prepare the live training. Facilitators can run drills from hours to weeks, and participants can use the live ATS simulations and tools to train like it's a natural disaster. Lastly, observers can quickly and accurately assess and document actions and performance in real-time to help agencies, municipalities, and emergency services improve their responses so that they'll be prepared when the next disaster strikes, potentially saving lives.
About HERO Index
Honorable mention for "Social Impact."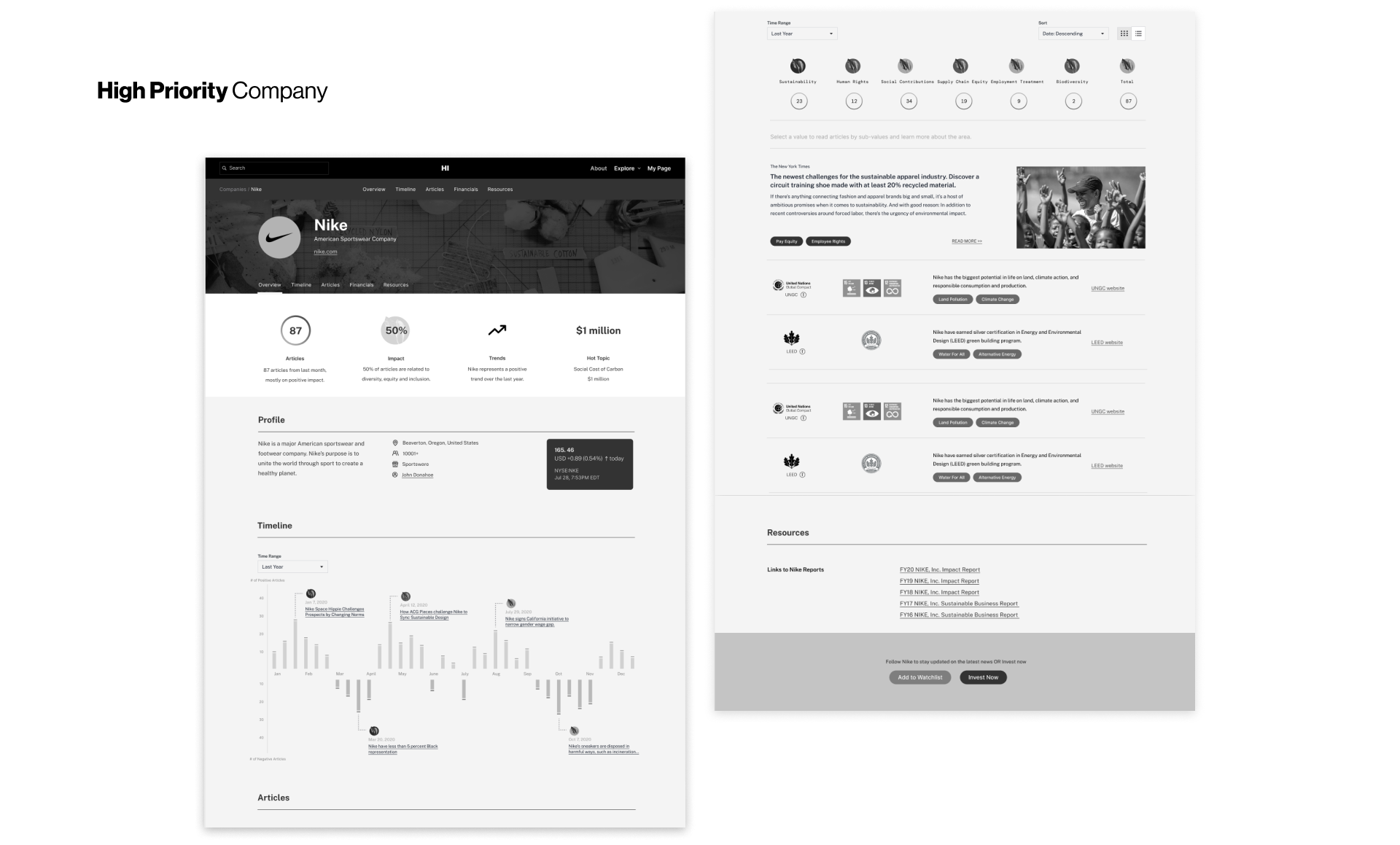 People traditionally base investment decisions on financial performance, regardless of the company's impact on the world. However, more and more investors today want to invest in companies that align with their values and support companies that positively impact human rights, environmental sustainability, and other related issues.
However, company research can be time-consuming and confusing without a dedicated tool while information is outdated, skewed, or unavailable.

Through close collaboration, Blink and HERO Index created the product vision for a tool that makes it easy for investors to sort through companies based on the positive impact on human rights and the environment. During our eight-week engagement, we designed and prototyped an engaging, visually stunning web application and a brand that reflects the company's mission of preserving nature and making the world a better place for all. HERO Index is now using this work to obtain development funding.

HERO Index tracks companies along six key value areas represented by simple, at-a-glance circular ratings. These ratings give investors a view of positive and negative press about a company's business practices and indicate where to conduct more research.

Whether starting with a particular company or looking for candidates, investors can rely on HERO Index to help make value-based investments simple and meaningful.
About Blink
Blink UX, an Mphasis company, is the leading user experience (UX) research, strategy, and design firm that works with Fortune 100 to start-up companies to create meaningful digital products, brands, and experiences. With studios in Austin, Boston, San Diego, San Francisco, and Seattle, Blink brings over two decades of experience using its evidence-driven design process for major clients such as Amazon, Microsoft, NASA, Robinhood, Sonos, and Starbucks. Learn more at https://blinkux.com.
About San Francisco Design Week
The Future Started Here

Launched in 2006, San Francisco Design Week (SFDW) is an essential week-long regional festival that showcases the unique intersection of ideas, design, business & entrepreneurism that makes the Bay Area the birthplace of the future.

Now a global phenomenon, San Francisco's international success is born from historically free-spirited entrepreneurialism, coupled with the imaginative vision of contemporary design and state-of-the-art technology. Pioneers of new ways of looking at the world, nimble Bay Area start-ups are now among the world's most influential design-led companies, producing products, services, and experiences that profoundly influence the daily lives of billions of people globally.

Through approximately 75 events, SFDW celebrates this spirit of newness by providing approximately 20,000 attendees unique access to conversations and virtual tours with the designers who are shaping the future — from architecture to fashion, product design to digital services, and everything in between.

San Francisco Design Week is a community event led by a team of advisors and a core committee that represents the diversity of design disciplines in the Bay Area. San Francisco Design Week is produced by nonprofit organization Design Bay Area with the support of AIGA San Francisco, the professional association for design in partnership with IDSA, Center for Architecture+Design and AIA, SFFAMA, SEGD, SDN, IXDA, local consulates, design universities, neighborhood associations, and museums.

2022 San Francisco Design Week theme, identity, and campaign have been created in collaboration with design firm Landscape. Landscape is a boutique brand strategy and design studio shaping structure and surface in service of social good.

2022 Major sponsors include Adobe, Autodesk, Landscape, Mucho, Four One Nine, Manual, The Creative Group, and Tramo.

For more information, visit www.sfdesignweek.org or the SF Design Week Blog.