Reimagining Cisco's IT Training Platform
Since 1984, Cisco has been a trusted source for tech leaders who want to stay up-to-date on their IT skills. The company saw an opportunity to enhance its digital learning experience and turned to Blink to make it happen. Cisco asked us to reimagine its training platform with a learner-first approach that would empower IT professionals to accelerate their careers further and faster.
Our approach
Parallel Workstreams
Partnering with Cisco, we created product and marketing teams that collaborated closely with Cisco's internal teams. This nine-month cross-collaboration helped accelerate our processes, increase brand alignment, and create an inspiring platform solution.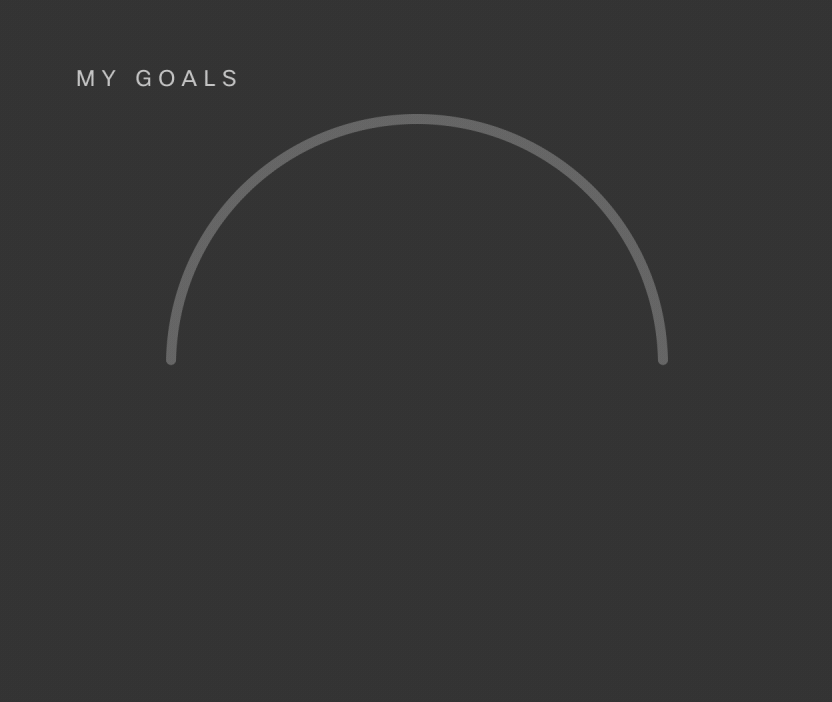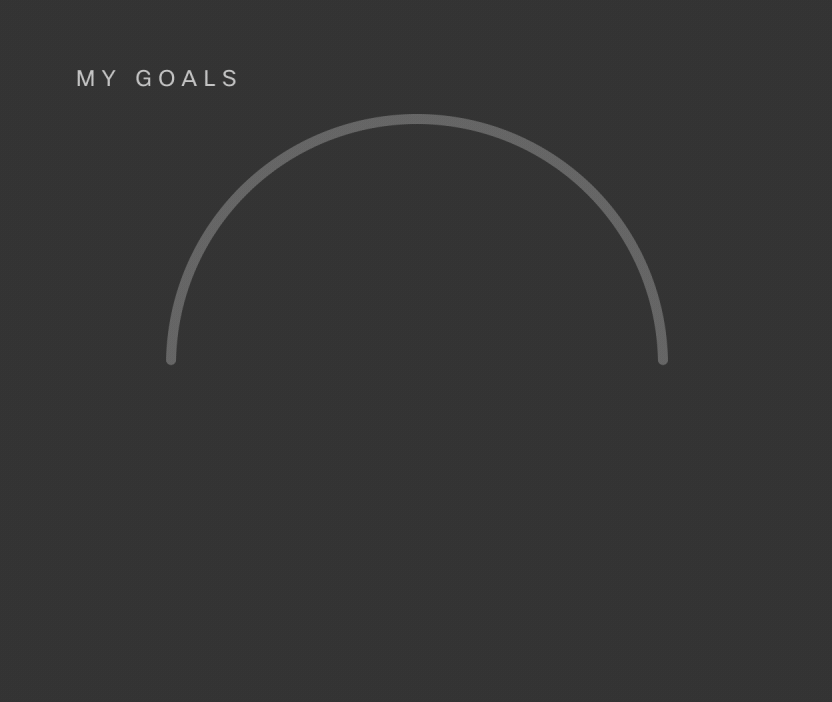 Product
Envisioning / Foundational research / Product strategy / Interaction design / Visual design / Usability testing
+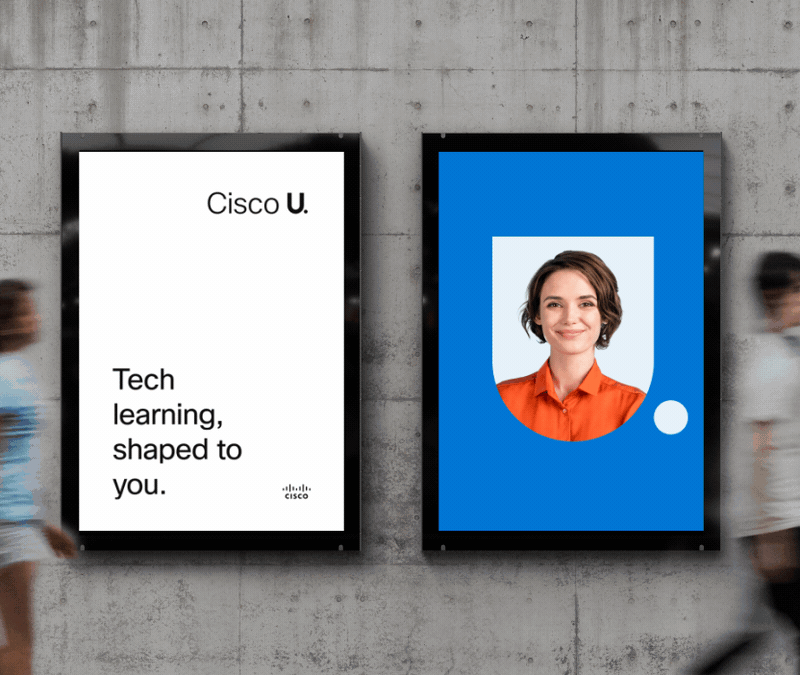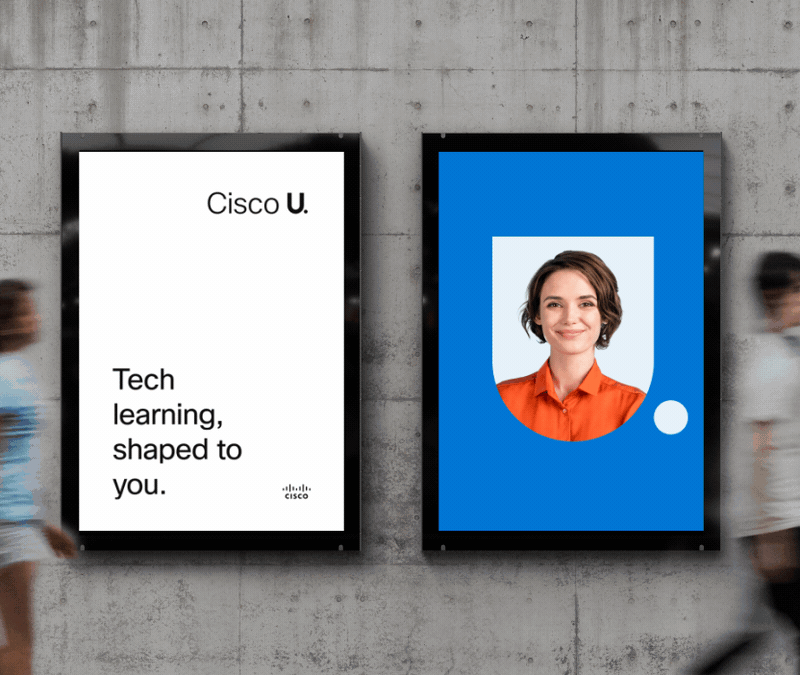 Brand
Naming and logo design / Content strategy / Copywriting / Illustration / Motion design / Event design / Social media
Design Driven by Evidence
10
Stakeholder interviews
12
Foundational research sessions
24
Concept testing sessions
Signature Product Experiences
Expert Instructors
Gain valuable insights with comprehensive, modularized content created by industry experts.
Signature product experiences
Interactive Labs
Practice your skills in a live coding environment with real-time feedback.
Signature product experiences
Goal Setting
Stay focused on your training by setting goals with your instructors.
Signature product experiences
Expert Instructors
Gain valuable insights with modularized content created by industry experts.
Signature product experiences
Active Community
Connect with instructors and other IT pros using your personalized dashboard.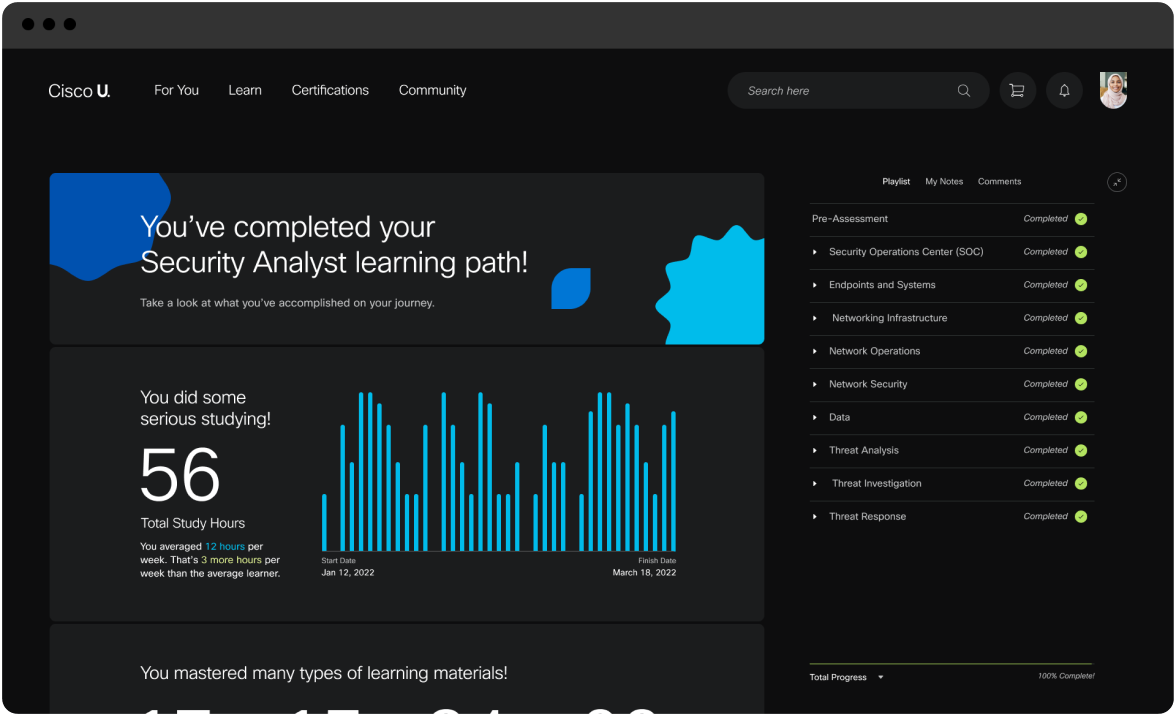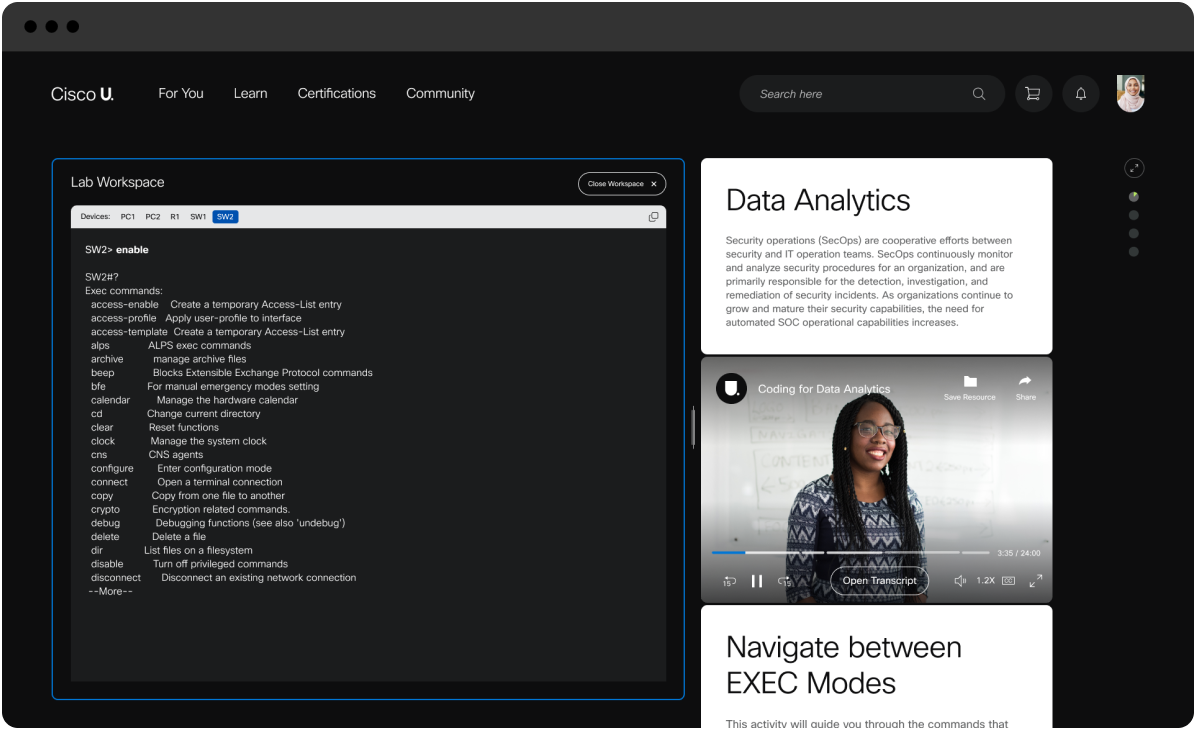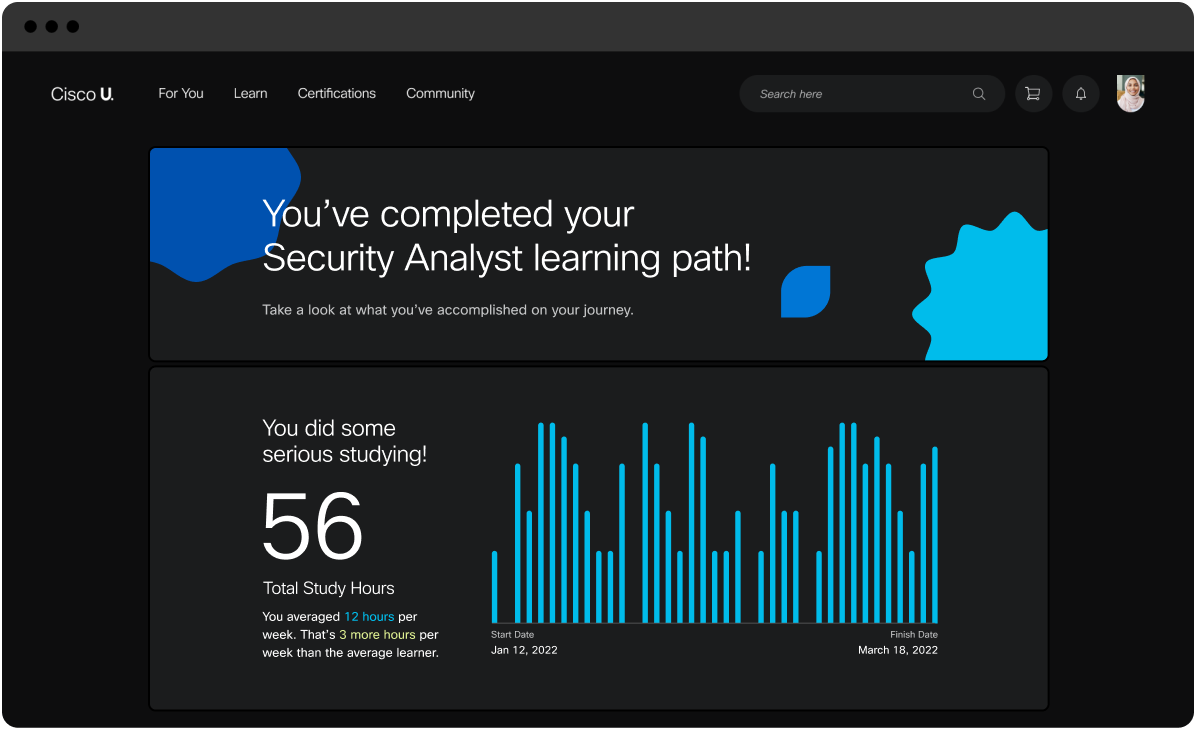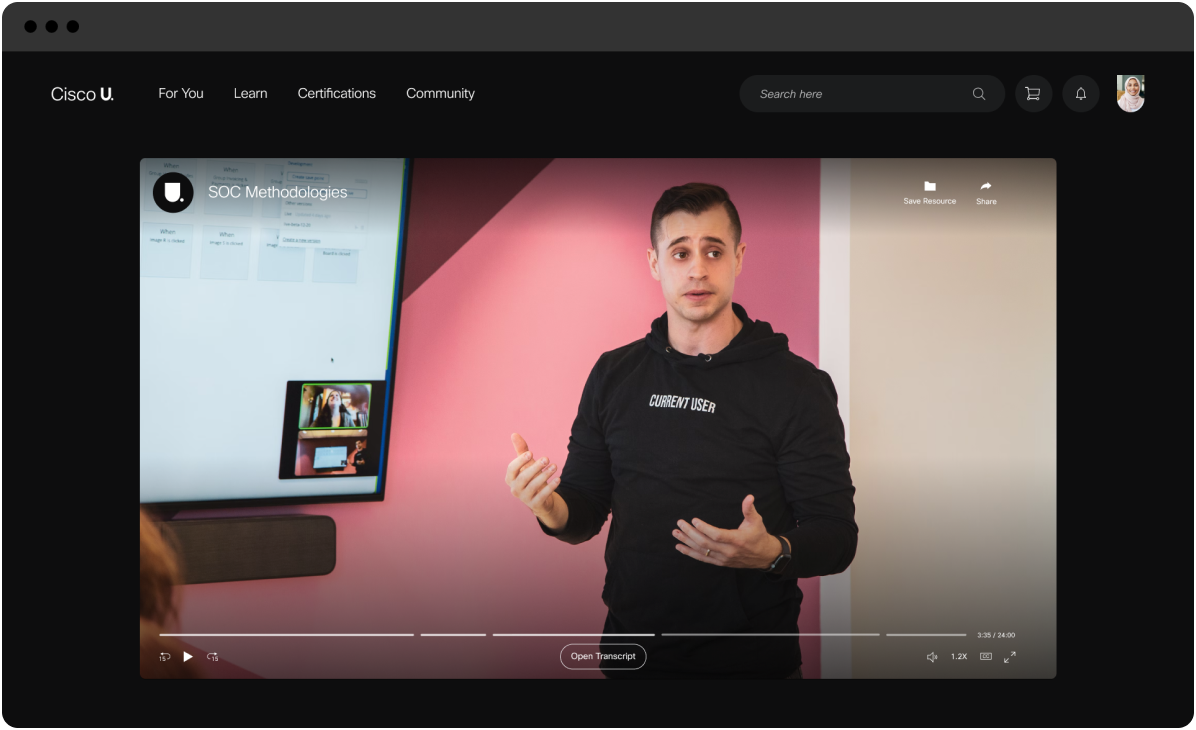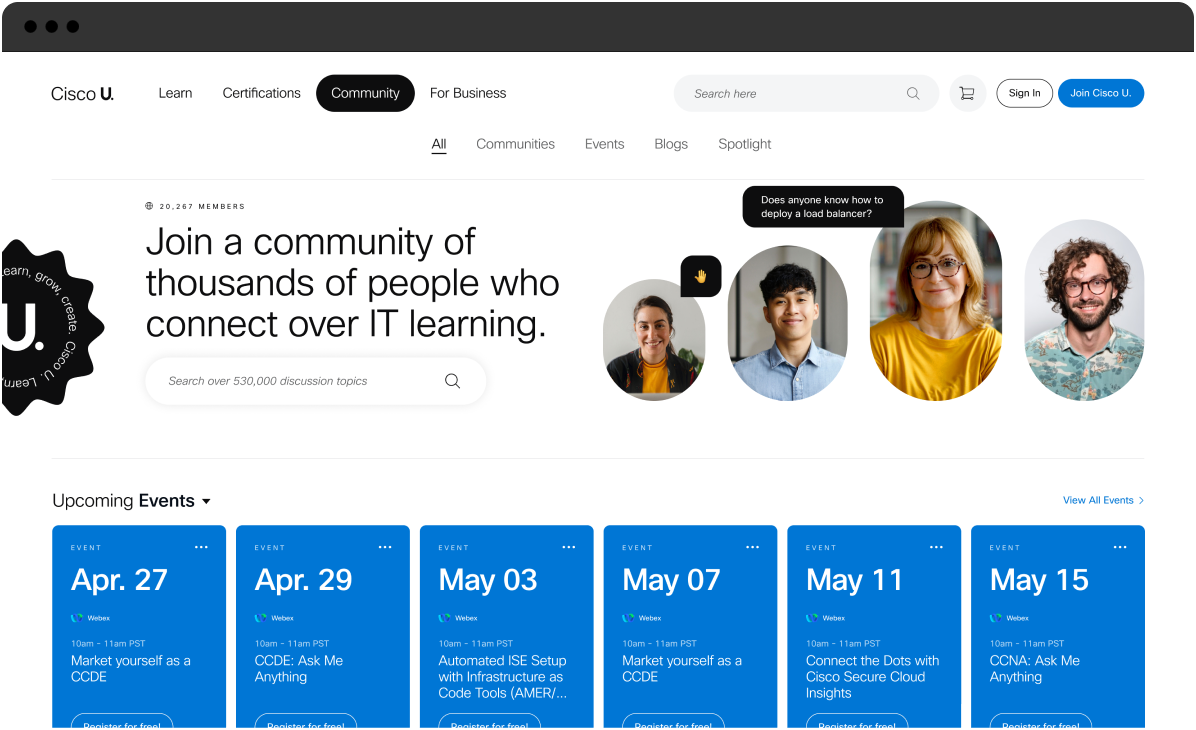 "
We knew we needed to create a new learner first experience that leapt ahead of the competition. Blink helped us succeed beyond expectations and helped our teams learn new methods along the way. The successful partnership enabled us to get to market faster with the right solutions.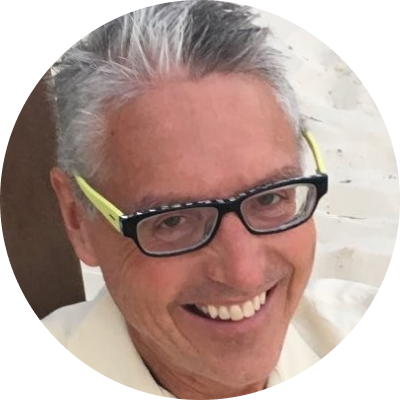 Gary Tondini, Senior Director Experiences, Cisco
Brand Touchpoints
The new Cisco U. brand features unique design elements that give a nod to Cisco's established brand legacy.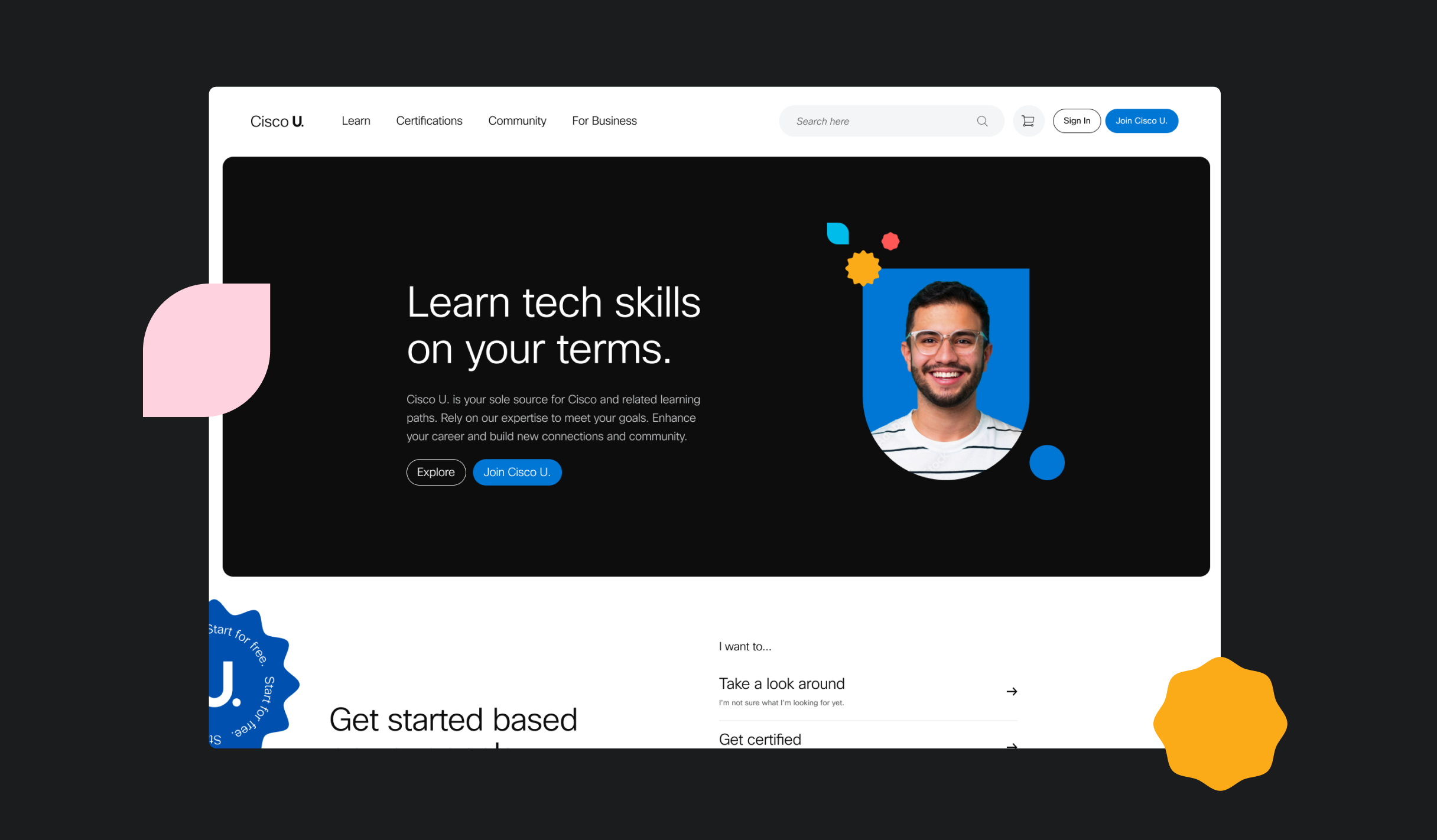 Landing page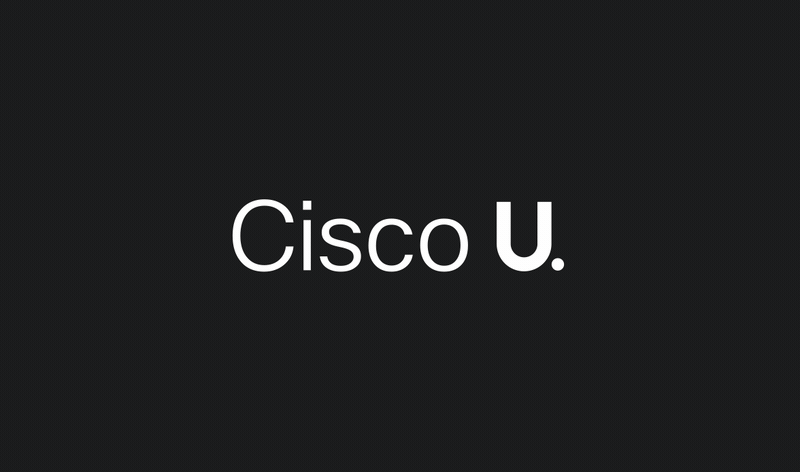 Name & logo marks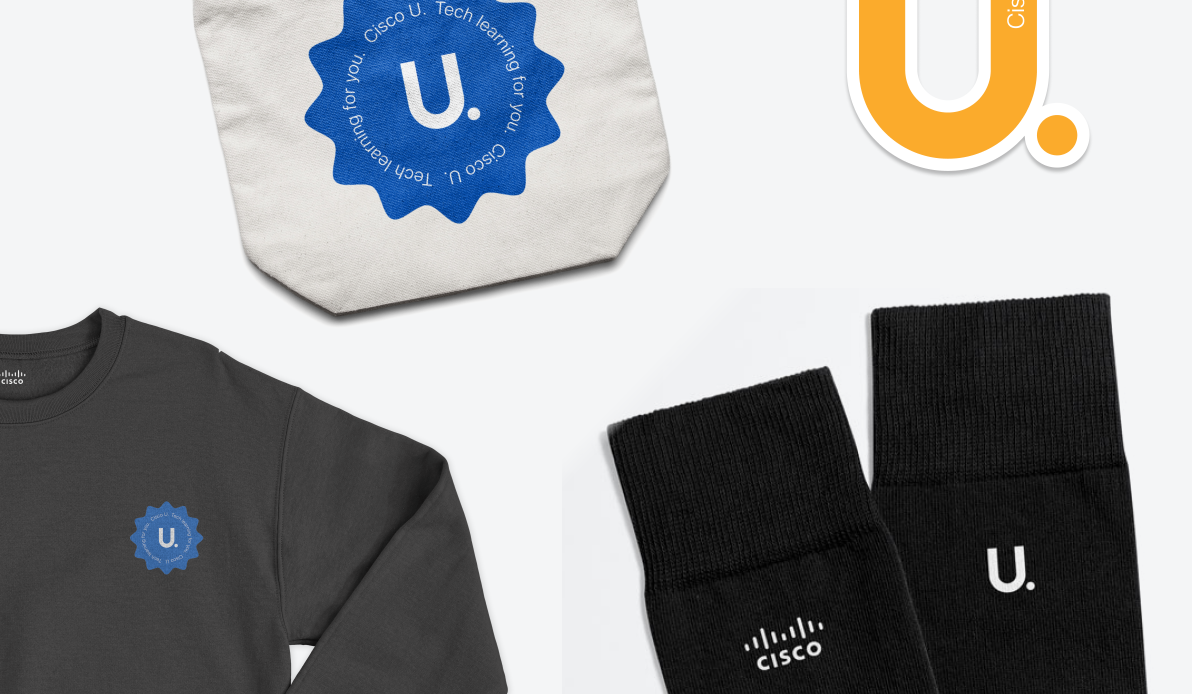 Swag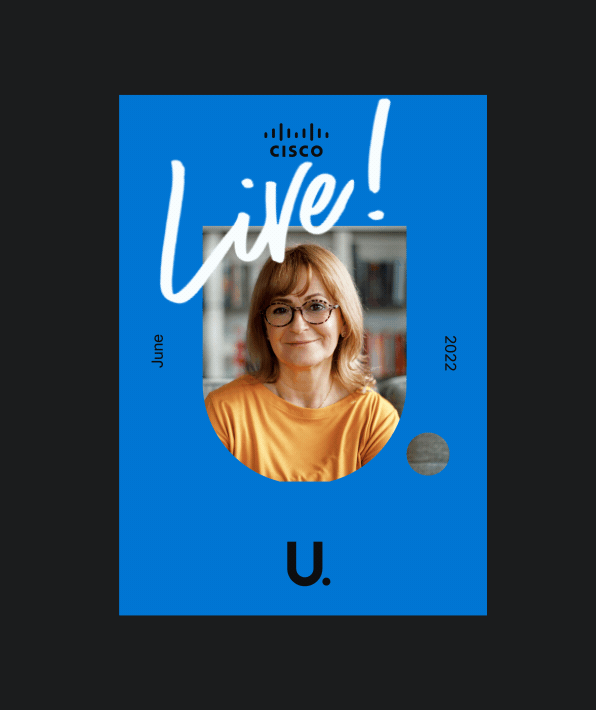 Conference branding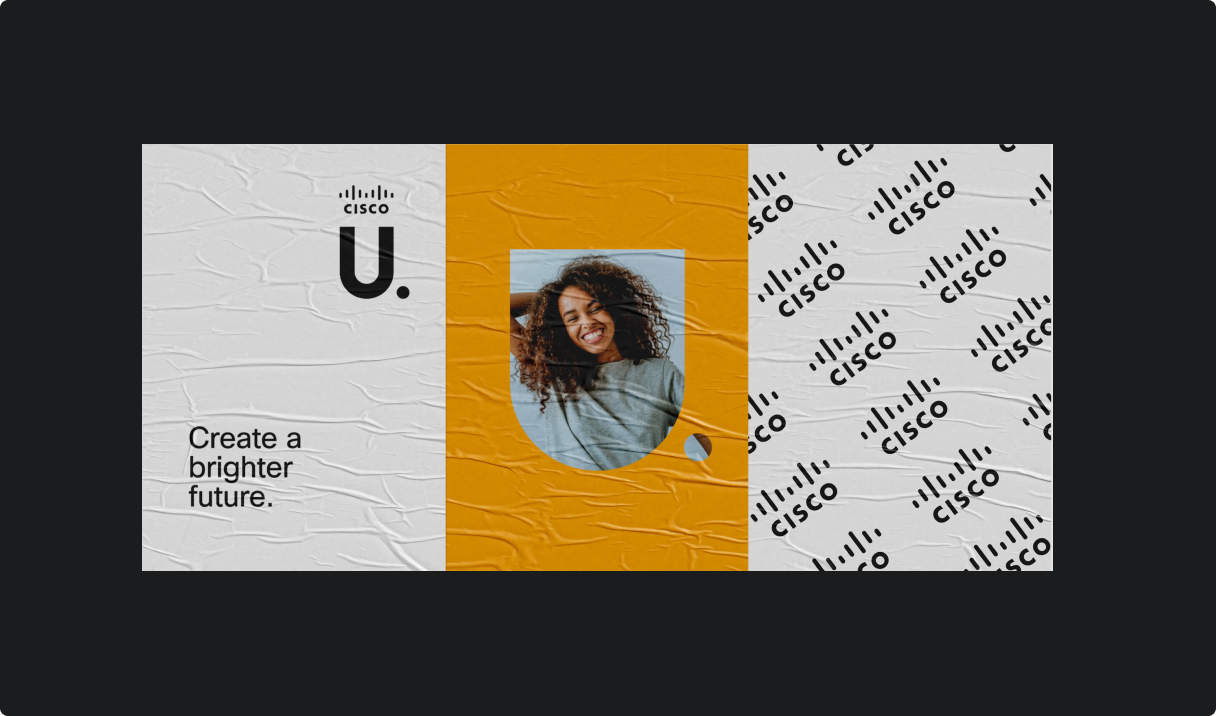 Print design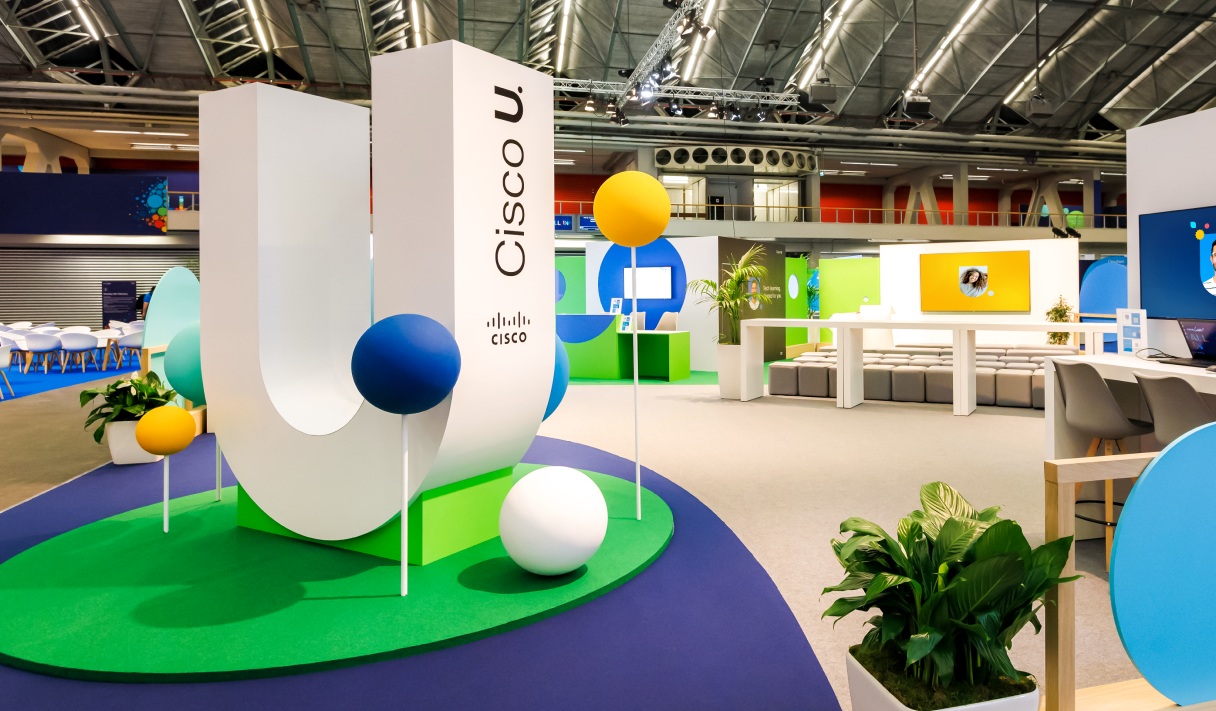 Event design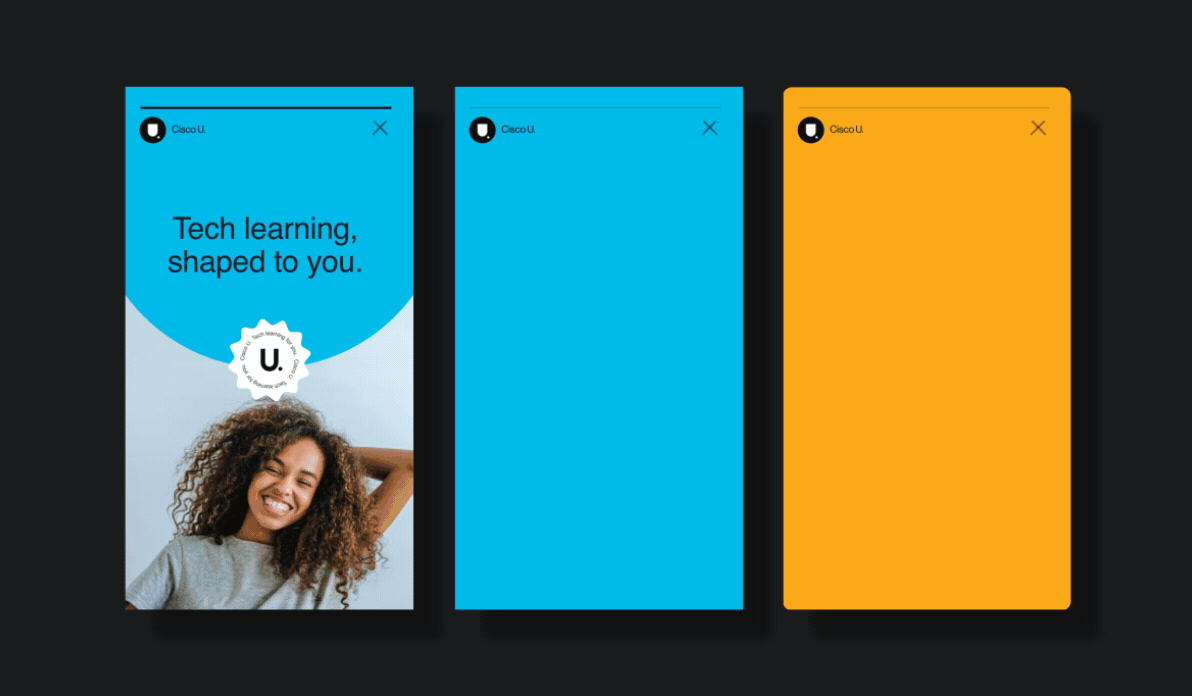 Social media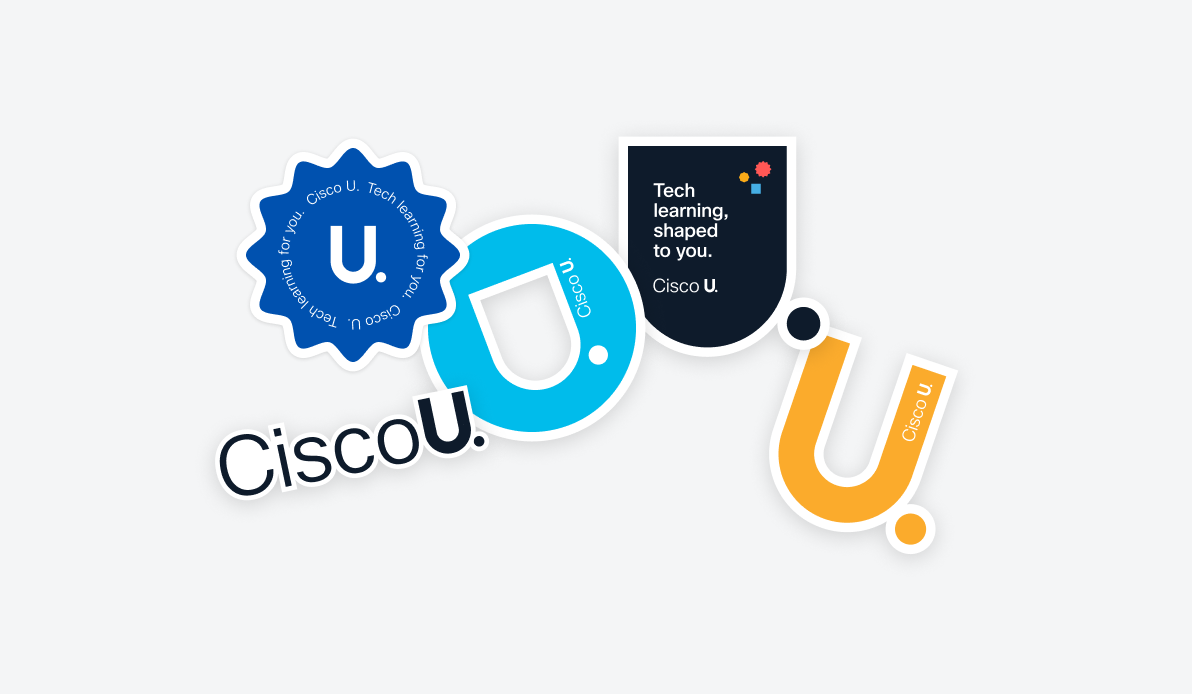 Conference swag
"
It's one thing to say, 'Here's a digital library. Go out and learn.' But, it's a much different experience to get that personalized learning delivered for you, for your needs, based on your level of knowledge and the skillset you're trying to obtain, and that's really what Cisco U. is.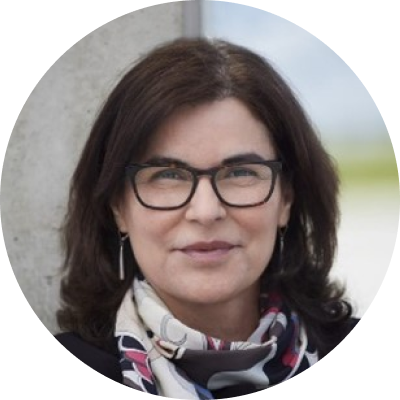 Par Merat, Vice President of Learning and Certifications, Cisco
Want to create better experiences for your users? 
Let's talk!
Connect with our client relations lead
Blink Teams
Product
Abe Poultridge
Alex Penman
Ben Shown
Caryn Arredondo
Chris Mueller
Dan Kellet
Elodie Kwan
Karen Wang
Megan Greco
Sarah Miller
Teresa Liu Park
Brand
Andrew Lenzini
Ángel López
Brigitt Rains
Christen Dute
Clayton High
Eric Huang
Jill Hannay
Jorge Hernandez
Marissa Bea
Megan Doll
Michael Clark
Peter Stern
Sarah Miller
Sofia Cababa Wood
Tony Leininger