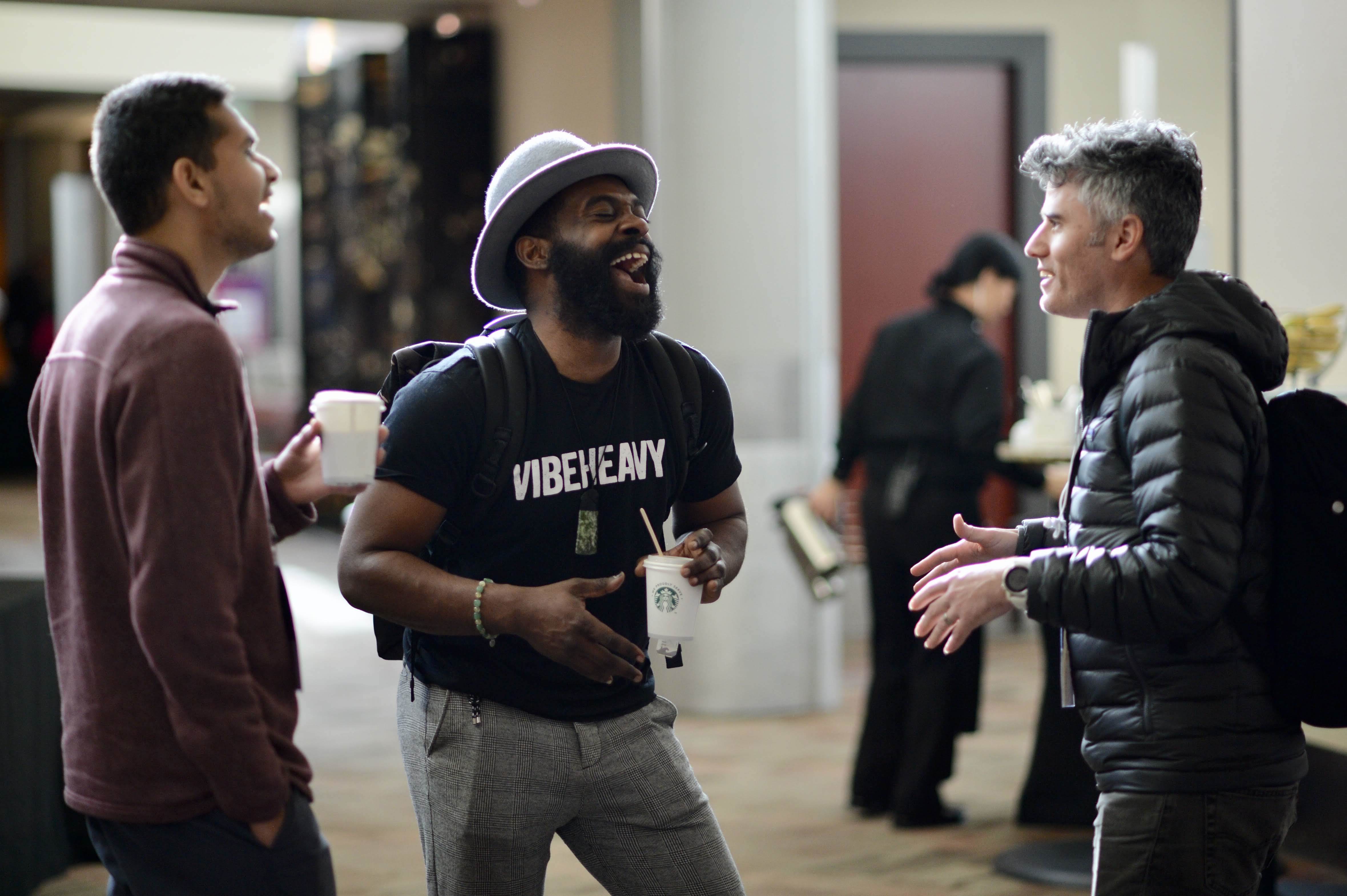 All articles
Aug 22, 2022
|
Updated Aug 24, 2022
Blink Named #3 Best Workplace by Puget Sound Business Journal
Blink UX, the user experience research, strategy, and design firm, was ranked #3 by PSBJ l on its annual list of best midsize workplaces.
SEATTLE, August 22, 2022 — Blink UX, the user experience research, strategy, and design firm, was ranked #3 by the Puget Sound Business Journal on its annual list of "Washington's Best Workplaces - Midsize." The ranking was revealed and celebrated at the "Washington's Best Workplaces" event at T-Mobile park on Thursday, August 18.

"Blink's mission is to enrich people's lives, and that includes our employees, our clients, and the end-users we design products for. Over the last year, we have grown close to 30% and have continued to treat our culture as one of our highest corporate priorities. We run it like a business, applying our cultural framework to every aspect of the company. This approach has allowed us to hire and retain talent who thrive and deliver excellence to our clients every day" — Blink UX CEO Karen Clark Cole.

The ranking is based on a third-party employee survey that companies completed earlier this year. Companies that made The List had the highest composite scores in an employee survey administered by Quantum Workplace on behalf of the Puget Sound Business Journal. Quantum's Best Places to Work score factors in 30 items across six categories, including trust in leadership and team dynamics. The surveys included questions that employees were asked to answer on a six-point scale from "strongly disagree" to "strongly agree." Information on The List was supplied by individual companies through questionnaires and could not be independently verified by the Puget Sound Business Journal.
View the full list at Puget Sound Business Journal.

###

About Blink

Blink UX, an Mphasis company, is the leading user experience (UX) research, strategy, and design firm that works with Fortune 500 to start-up companies to create meaningful digital products, brands, and experiences. With studios in Austin, Boston, San Diego, San Francisco, and Seattle, Blink brings over two decades of experience using its Evidence-driven Design™ process for major clients such as Amazon, Microsoft, NASA, Robinhood, Sonos, and Starbucks. Learn more at blinkux.com.

About Mphasis
Mphasis (BSE: 526299; NSE: MPHASIS) applies next-generation technology to help enterprises transform businesses globally. Customer centricity is foundational to Mphasis and is reflected in Mphasis' Front2Back™ Transformation approach. Front2Back™ uses the exponential power of the cloud and cognition to provide hyper-personalized (C=X2C²™=1) digital experiences to clients and their end customers. Mphasis' Service Transformation approach helps "shrink the core" through the application of digital technologies across legacy environments within an enterprise, enabling businesses to stay ahead in a changing world. Mphasis' core reference architectures and tools, speed, and innovation with domain expertise and specialization are key to building strong relationships with marquee clients. Click here to learn more.