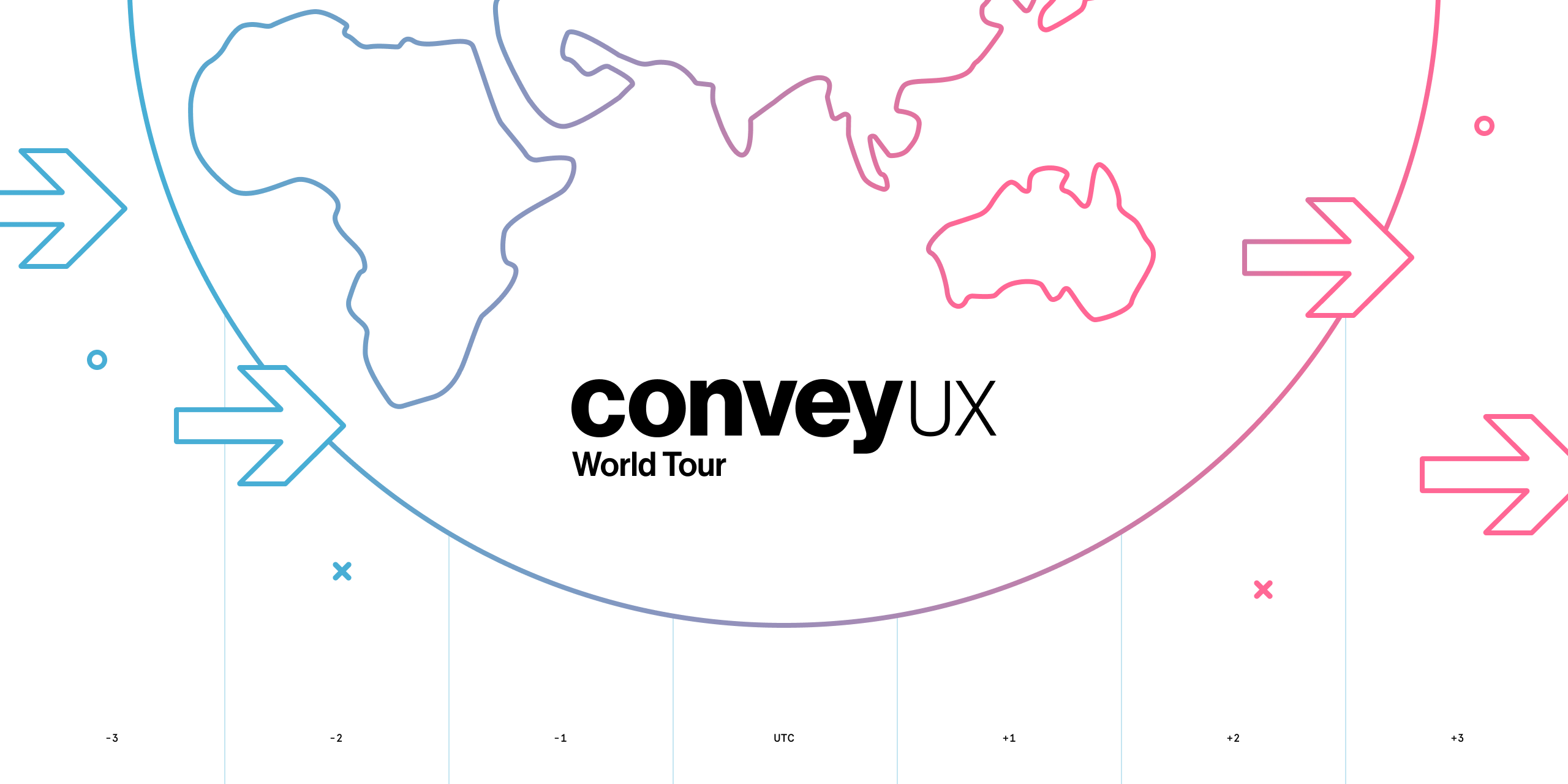 All articles
ConveyUX World Tour
May 06
ConveyUX goes global! Each month, April through September, the ConveyUX World Tour will share a half-day event in a different time zone.
Planet Earth
Thursday, May 06, 2021
10:30 AM EST | 7:30 AM PST
ConveyUX is committed to bringing content that helps UX professionals enhance their skills and have more impact.
This year, we're proud to present insights on best practices from industry leaders around the globe. Each month, April through September, the ConveyUX World Tour will share a half-day event in a different time zone.

Every event will be anchored by three presentations and supplemented by one-on-one and small-group networking. Join us from wherever you are on the dates and times below.

First up: Thursday, April 1, 2021

April – Madrid – UK & Western Europe (UTC)
May – Boston – Americas/East Coast (UTC -4)
June – Austin – Americas/Central (UTC -5)
July – Seattle – Americas/Pacific (UTC -7)
August – Sydney – Australia, Russia, Asia (UTC +10)
September – Berlin – Central Europe (UTC +1)
When
May 06, 2021
10:30 AM EST | 7:30 AM PST
Where
Planet Earth
Price
$75.00 or $395.00
RSVP NOW