So your company needs a redesign to deliver better user experience, but doesn't have the skill set internally. If your project needs the skills and expertise of a user experience (UX) consulting firm, you may not know where to start. What can you do other than reviewing their website and social media channels. What should you know to decide on a firm? Here are some questions to ask the UX consultancies you are vetting.
Working style
1. Do your user experience consultants work on-site at our offices or do you work out of your offices?
You likely value close collaboration as much as innovative thinking from your UX partner. Therefore, you will need to understand the consulting firm's preferred model of daily engagement to determine whether that meets your expectations. You can't assume that the UX consultants will embed full-time in your team.
For example, at Blink, we work both ways. For some projects our preference is that our consultants work out of Blink offices to maintain our culture and provide them the best environment, though plenty of time is spent on-site in direct communication with our clients. In other engagements, we may embed teams with a clients engineering teams during implementation to make sprints as efficient as possible. When potential clients evaluate us, we need to understand their location expectations and weigh whether we are a good fit for their needs.
2. How do you prefer to communicate with your clients? How often do you communicate with your clients?
On any project, especially a collaborative one such as UX research and design, you need to determine whether your communication expectations align with your UX consulting firm. For example, they may want daily syncs where you prefer to communicate less frequently. You may want to quickly reach them by IM. You may prefer face-to-face meetings for critical conversations and real-time prototyping. You need to know whether they share the same philosophy.
3. We're across the country from you. How do you work with distributed teams?
When you don't have the luxury of easily meeting face-to-face, find out if they travel to ensure critical meetings like kickoffs or workshops are conducted in person. Discuss the communication tools they use to keep remote members of the product development team in the loop, such as Slack, web conferencing, or Trello. If your teams span continents, discuss how your company prefers to manage those time zone differences.
4. How will your UX designers work with our developers?
Your development team will ultimately need to consume the designs arising from the user-centered design (UCD) process. You need to understand how the developers will be included in the consultant's methodology. Ideally, the UX team invites developers to kickoffs, stakeholder interviews, journey mapping, and design reviews throughout the process so that developers' ideas and technical constraints are incorporated.
You also need to know how the designs will be handed off. Examples of deliverables are information architecture maps, wireframes, ui/ux, a working prototype, CSS files, and/or code snippets. The more seamlessly that designers can work with developers means a greater likelihood designs will get into the finished product.
In Agile development, designers often need to work a cycle or two ahead of the developers so visual design assets are ready. Find out how the UX consulting firm accommodates the Agile process.
5. Can we be present in user research interviews? Can we come along in field research?
If you're eager to talk to representative users or customers (good for you!) but need a UX consulting firm to execute the research, clarify how the UX firm provides the client access to the research participants. You may be given access to the recordings or you may be invited to participate in interviews or field research.
At Blink we've learned that clients vary in their availability and levels of interest to partake in the participant sessions and usability testing. While many of our clients participate in field studies—after the researcher lays ground rules—in our user testing sessions only the ux researcher/moderator is in the room with users but we stream the session to the clients. That may differ from other firms' policies, but the important part is to discuss the role of the clients in user research sessions and exactly what deliverables you'll receive as a part of the engagement.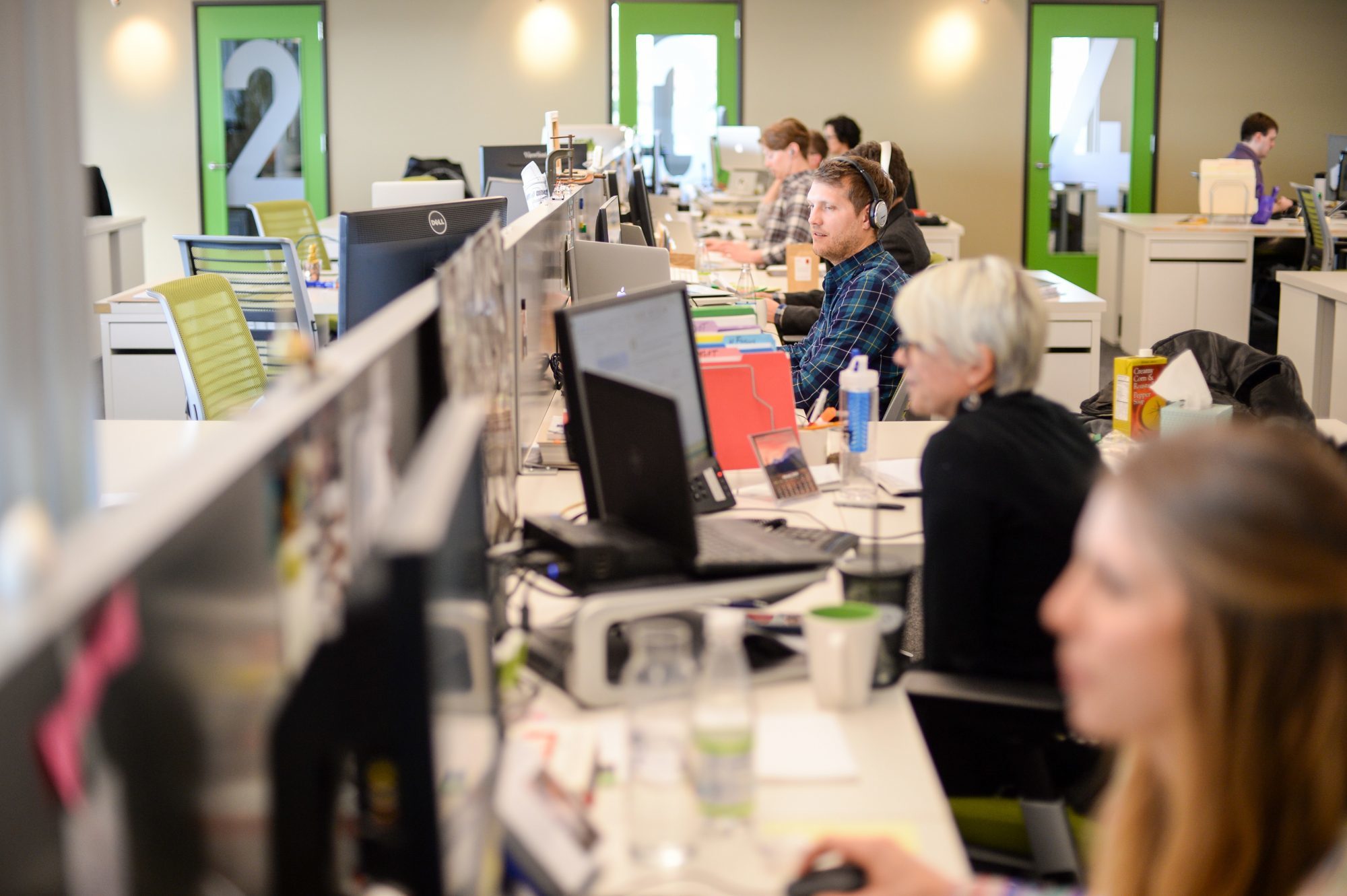 Process
6. How do you incorporate technical and business requirements into your UX strategy?
A UX consulting firm will likely take a user-centered design approach to product design. However, business requirements and the technical requirements should be incorporated into any design and development. Find out what points in their process incorporate these requirements. Discuss ways that the designs can be checked against these requirements, such as reviews with technical architects or product executives.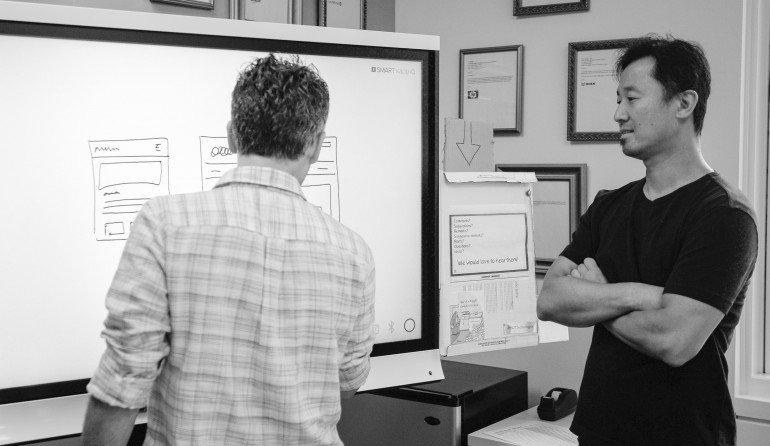 Experience
7. Have you worked on projects like mine?
A lot of factors determine the complexity of a user-centered research and design project: domain, difficulty recruiting representative users, the extent of platforms to be designed for (e.g., mobile, desktop, voice UI), the target audience, the number of stakeholders, startup or enterprise, etc. Ask the UX consulting firm to share its experience relevant to your project. While we believe the UCD research and design toolbox is suitable for a vast number of problem spaces, design constraints, form factors, product goals, or interaction methods, the valuable lessons learned from experience smooth the design process.
These questions are a good starting point to finding the right UX partner.
As a user researcher at Blink, Roxane is a professional question-asker. She uses qualitative and quantitative research method to understand customer needs to inform design of digital products. Blink UX is a UX consulting firm with offices in Seattle, San Francisco, San Diego, Austin & Boston.