*This event has been postponed.

At this time, NASA is suspending non-essential travel for employees. Dr. Green's talk and the gallery opening will be rescheduled in April. Sign up here to get the latest information on the upcoming NASA Science Talk & Gallery opening and other events at Blink.

We have extended the deadline for student submissions to the "Art Inspired by Science" gallery to March 31, and welcome more entries. The work submitted thus far will be on view at Blink's Seattle studio beginning next week.

We apologize for the inconvenience and hope to see you at the rescheduled event this spring.

###

NASA Chief Scientist Dr. Jim Green speaking at Blink
NASA's Chief Scientist, Dr. Jim Green will speak to students, parents, and other science enthusiasts on a broad range of topics at Blink on March 5.
In conjunction with a NASA Science talk by Chief Scientist Dr. Jim Green held at Blink on March 5, we are hosting a gallery show featuring artwork by high school students that is inspired by science. Dr. Green will hand out awards to the top 5 submissions, determined by Blink judges. All artwork submitted will be included in the gallery show.

Art Inspired by Science: Call for High School Submissions
Some of the things you can expect to learn about from the very high energy Dr. Green include:

- The gravitational pull of Jupiter on asteroids
- The search for life
- Weird science
- Exoplanets
- New North Pole trade routes
- Diverting Bennu
- The stress of spending billions of taxpayer dollars.

"We're close to finding and announcing alien life on Mars....but is the world ready?"



Event schedule:
Thursday, March 5
3:30pm - Doors open
4:00pm - Jim Green talk, interview-style with Blink CEO, Karen Clark Cole
5:00pm - Q&A with audience
5:30pm - Awards given by Dr. Green to top 5 artists from the high school art show "Art inspired by science"
5:30pm - Mingling and NASA inspired photo booth
7:00pm - Doors close

Light refreshments will be provided. The event is free and open to the public.
Space is far away, and limited. Please RSVP on our Eventbrite page.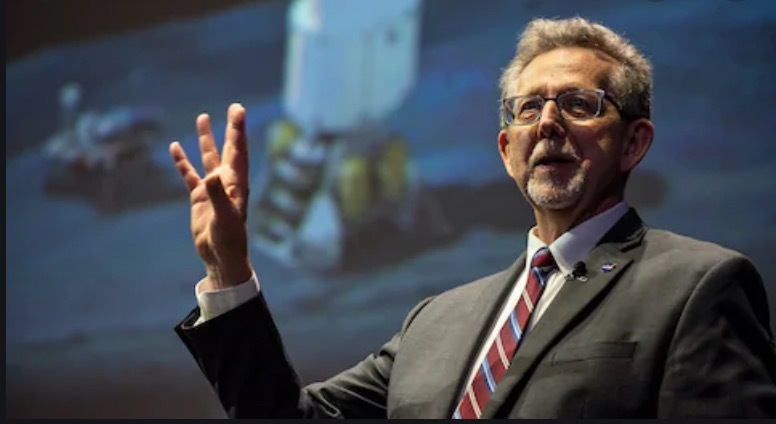 NASA's Chief Scientist, Dr. Jim Green will present at Blink on March 5th. Photo Credit The Telegraph.