The strong design perspective Blink brought to the creation of a new platform revitalized and streamlined existing agile processes.
Farm Credit Mid-America Case Study
Farm Credit Mid-America originates several billion dollars in farm and home loans each year for its customers in rural communities. When they examined their home loan process, they realized there was a huge opportunity to transform their consumer lending business. To enable this transformation, they set out to build a technology platform that would position the organization to meet the changing and future demands of the consumer lending market.

The home loan platform needed to support the various workflows involved in end-to-end loan origination including loan application, decision, and closing. The challenge was organizing a complex domain of disparate roles and processes into individual design epics, while solving for a cohesive, integrated whole. As a lending cooperative, Farm Credit Mid-America is owned by its nearly 100,000 customers and serves those customers with over 1,100 employees. The project team understood the value of giving their employees a voice in redesigning the platform. From project kick-off through development, we were able to interview and collaborate with loan officers (end users), business owners, business analysts, and project stakeholders, which placed discovery and user research at the core of every design decision.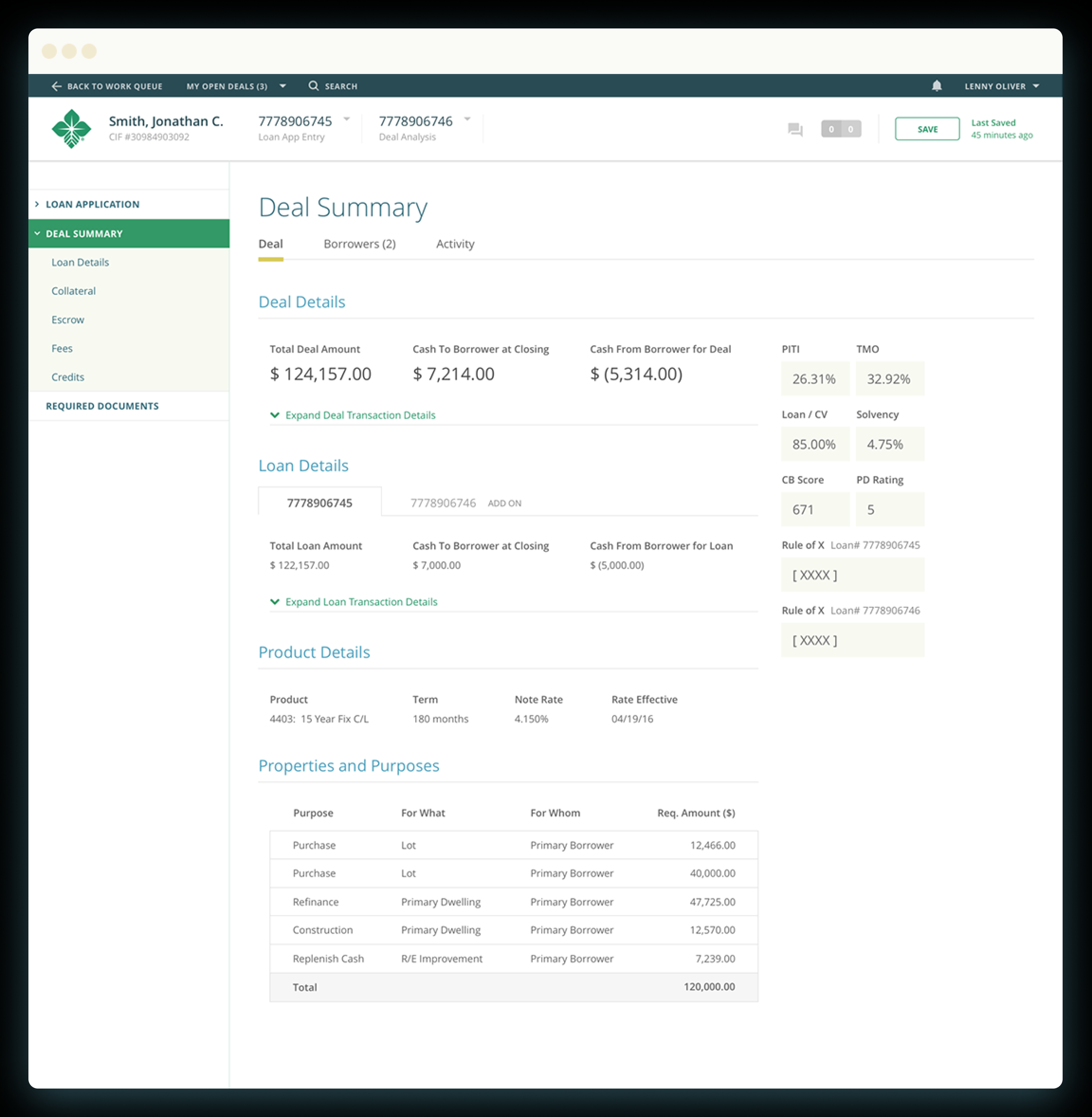 Discovery
Discovery revealed the existing system lacked a guided approach to the loan origination process. Its one-size-fits-all design did not accommodate the needs of each specialized role. Siloed checklists were used to track progress, and users constantly jumped between different areas of the platform, which led to redundant work and other inefficiencies.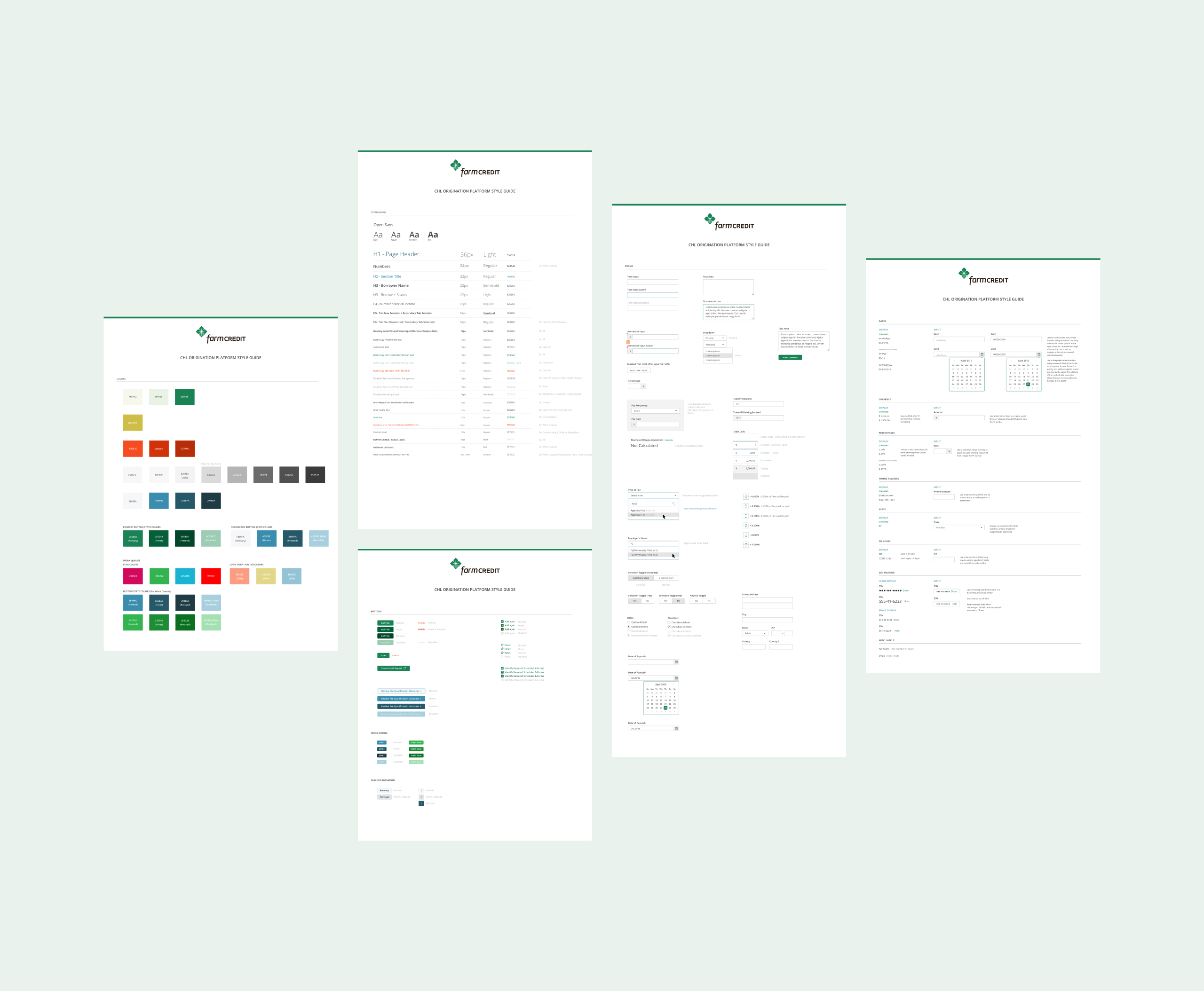 Solution

The new design needed to promote transparency, introduce a concept of ownership, and provide clear and well-defined handoffs. Blink addressed these needs with three key elements of our design solution:

Centralizing loans and tasks into a work queue provides visibility into each loan's progress, and enforces ownership at every stage of the loan origination process


Designing for role-based views simplifies and tailors each user's experience. Now that the platform removes extraneous information and surfaces only relevant screens and tools, users can focus on the responsibilities of their role


Implementing system-enforced rules around validation, conditioning, and submission improves users' confidence and productivity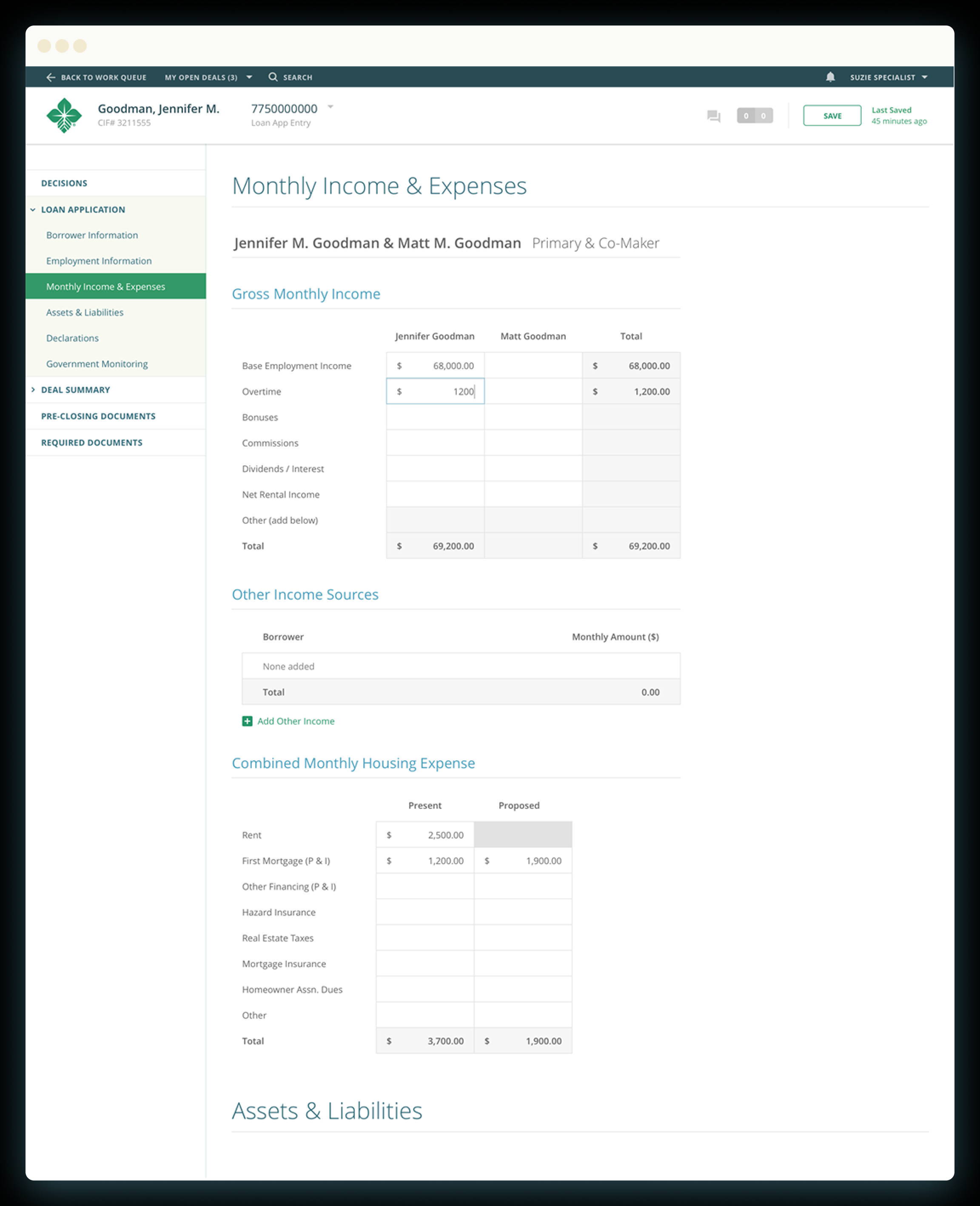 Result

By partnering closely with the Farm Credit Mid-America development teams and business owners, Blink was able to bring a strong design perspective to the creation of the new platform. Integrating user-centered design methods into the organization's existing agile processes allowed the employees who will use the new system to have a voice and connects every stakeholder in the project back to the end-user.
"Blink's refined design process and skilled designers have played a critical role in the success of our project. We're confident we've designed a loan origination platform together that will make us a more efficient organization, give our employees a tool they love to use and ultimately allow us to continue serving our mission to rural communities and agriculture. They have built tremendous credibility with our business teams and become a trusted and invaluable partner to our organization."