All news
Jun 13, 2011
|
Updated Aug 2, 2022
Blink Announces State-of-the-Art Facility Opening In Seattle
Blink is growing at a record pace. While in business for nearly 11 years, the last few years have seen increased demand for this type of work, both regionally and nationally, which has ushered in a new era of growth.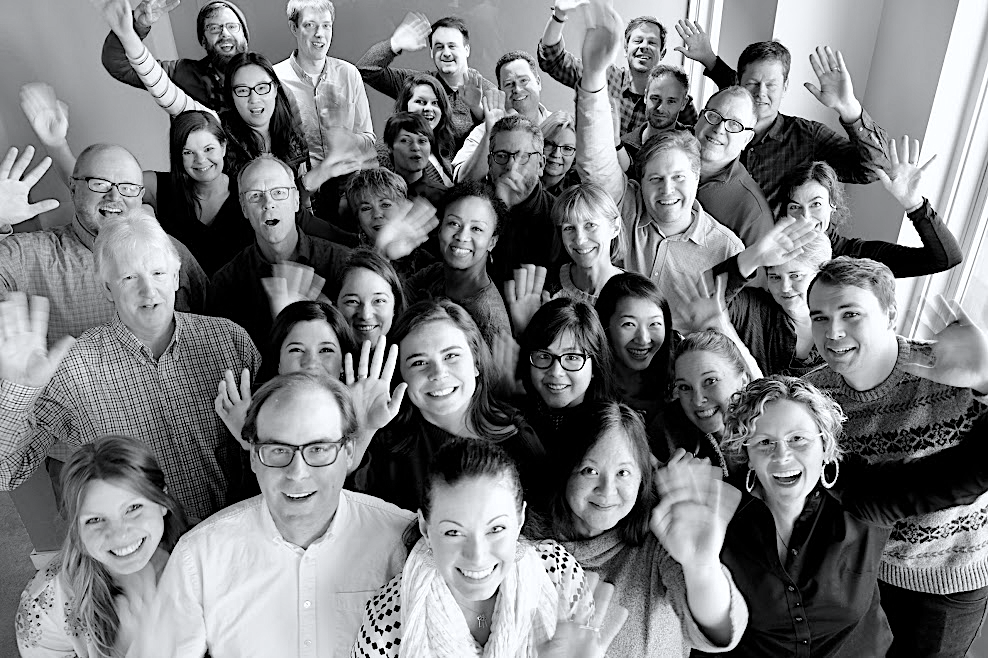 Businesses that invest in creating great user experiences are seeing positive results in a time when end-users are more savvy and demanding. This coupled with a down economy and a need to retain existing customers while attracting new business, has boosted the user experience industry. As a result, companies such as Blink are experiencing rapid growth.
Within the last 18 months Blink has grown from 17 to 32 employees and has acquired two Seattle-based web design firms (Blue Flavor, Inc. and Eye Level Interaction Design). A refreshed website was launched this week to support the company's expanded services and hiring efforts as Blink continues to look for great talent.
"We've seen tremendous growth in the last year. We outgrew our space and had people sitting two at a desk. We needed a new office space that not only had room for our growth, but also allowed us to support our rapidly expanding base of national and international clients for which we conduct user experience research and design. With this new state-of-the-art facility, we have the ability to conduct our research and interact with our clients anywhere in the world." – Karen Clark Cole, Co-Founder and President, Blink
Blink recently leased a 9,000 sq. ft. space with a great view of Elliot Bay and hired Seattle architecture firm, Suyama Peterson Deguchi to design the ideal workspace for the fast-growing company. The new office has been equipped with 17 meeting rooms and three world-class high-tech usability labs, where Blink observes the behaviors of customers as they interact with consumer electronic devices, web sites, and mobile, web, and desktop applications. The new high-tech labs offer Blink's clients the ability to observe users in the labs from anywhere in the world.
"Our new research labs allow us to test in a variety of one-on-one and group setting – all while recording user interactions and feedback in an unobtrusive way." – Kelly Franznick, Co-Founder and CEO, Blink
For the new office, Blink placed emphasis on materials from local businesses. An example is the custom steel benches which line Blink's lobby and gallery space. The benches were designed by Suyama Peterson Deguchi of Seattle and were fabricated by Ballard Sheet Metal then hand-blackened by local metal artist, Sheryl Andrist of She-metal.
The art gallery, Blink Space, will have rotating exhibitions from invited artists, with public receptions to coincide with the speaker series, featuring presentations by local thought-leaders.
To kick things off, Blink will host an open house and first of the speaker series and gallery opening on Thursday, June 16th, from 4-8 pm. The featured speakers are Cliff Mass, University of Washington Atmospheric Science professor, and Kurt Beattie, Artistic Director of ACT Theatre. Blink Space will show works from local photographer, Mark Gsellman. This event is free and open to the public.
To learn more about the new office space please visit:
Blink's New Office with a View
For more information about the open house event and speaker series please visit:
Blink Open House
About Blink UX
Founded in 2000, Blink UX is a Seattle-based UX research and design firm specializing in digital products. Born out of the passion to make things easier to use, Blink UX was built on a foundation of science, design and the idea that every interaction can be made meaningful if designed with a deep understanding of human behavior. Blink has worked with hundreds of innovative clients ranging in size and type from start-ups to Fortune 100, including Amazon, Apple, Disney, Genentech, Google, Starbucks and Microsoft.