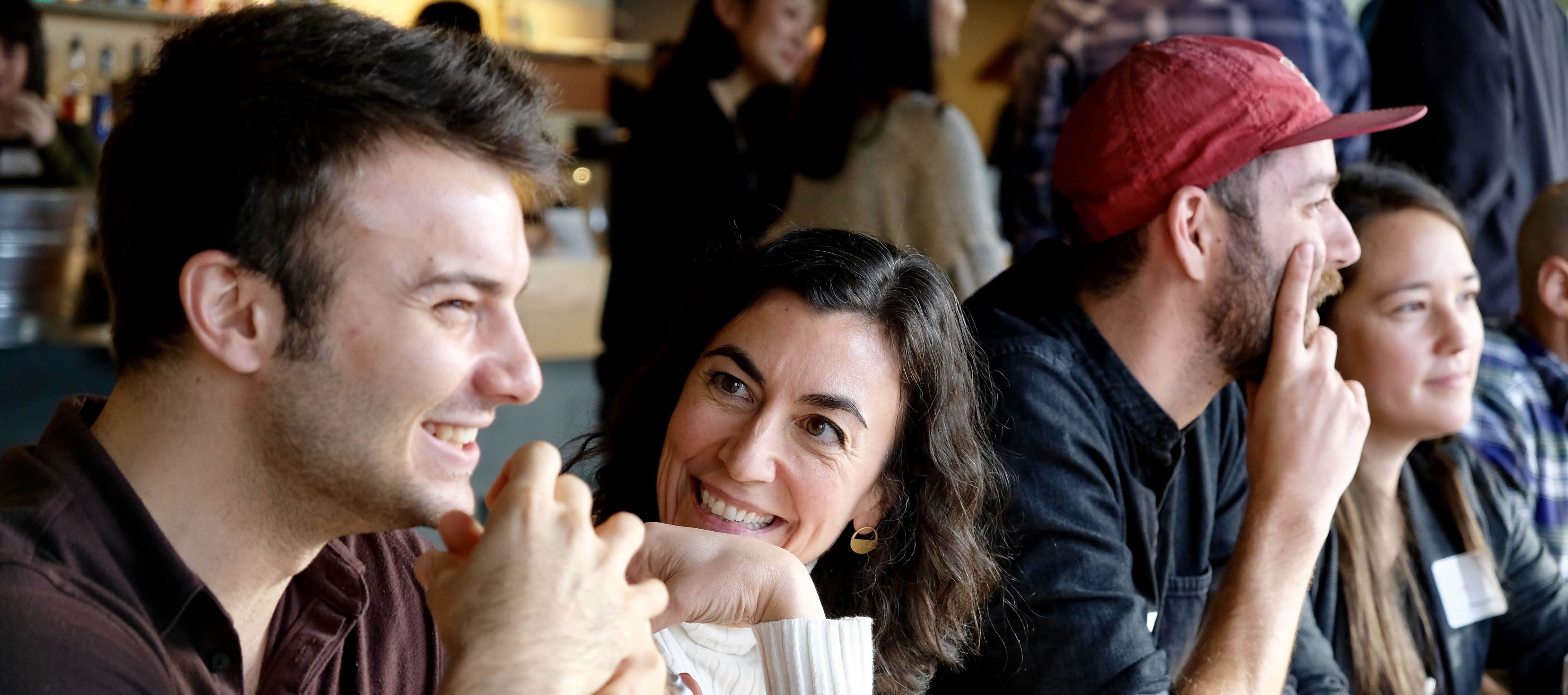 All articles
Dec 29, 2020
Blink UX Wins Top Spot at Powderkeg's 2020 National Tech Culture Awards
Blink ranks #1 of over 200 companies to win Top-Ranked Overall Culture at annual Tech Culture Awards.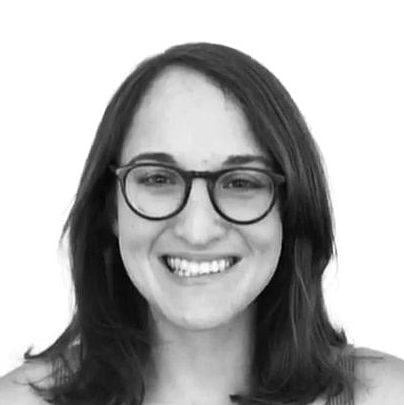 For Immediate Release
December 29, 2020
Seattle based UX research and design firm, Blink, is the overall winner for Top Ranked Culture at Powderkeg's 2020 National Tech Culture Awards. The honor was announced during an awards ceremony at Powderkeg's Unvalley Virtual Conference on December 17, 2020. Powderkeg is a digital community for tech companies, investors, and professionals.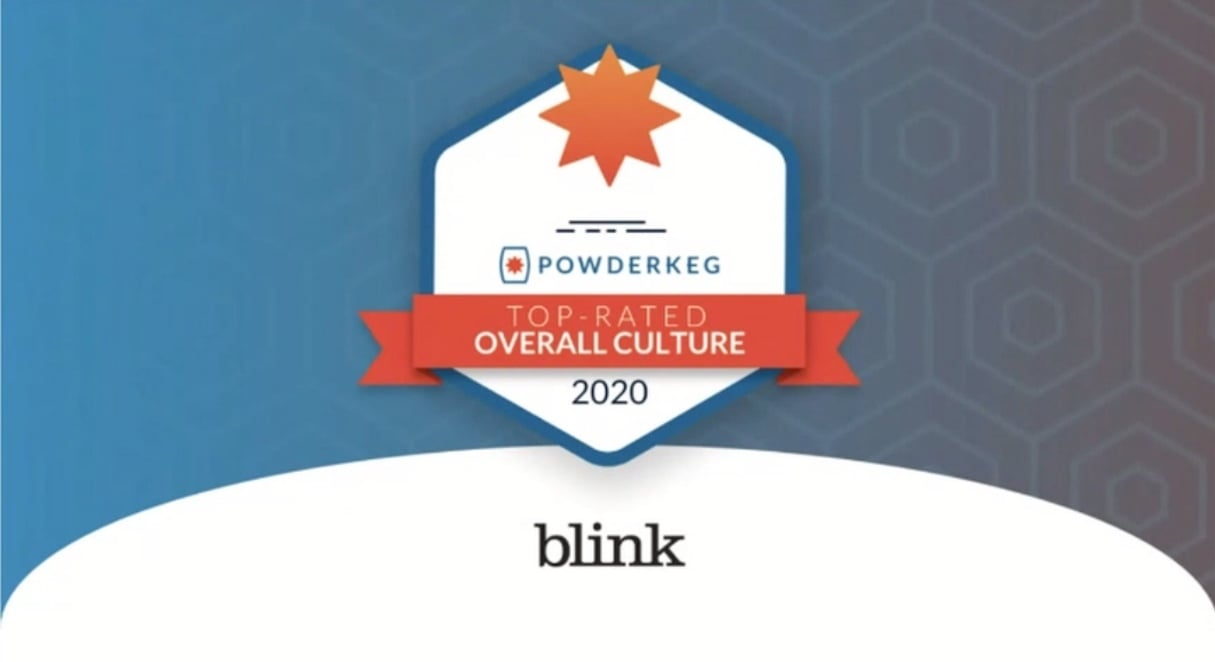 "We are incredibly proud of the thriving and vibrant culture at Blink," CEO Karen Clark Cole said. "Culture has always been a top priority across our company. Through an iterative, research-based approach, we have created a work environment where people feel supported, and productive, and leave at the end of the day feeling valued and happy."

"A positive organizational culture requires the same careful curation and management as any other aspect of business," said Dr. Linda Wagener, Blink's Chief Culture Officer. "At Blink we consciously design our human-centered culture from the first moment of contact to ensure that employees have the support they need to fully develop their skills and abilities for a long and rewarding career."

The award winners were selected after their participation in Powderkeg's 2020 Tech Culture Awards, a survey that gathered information from over 200 technology-powered software, hardware, product, and services companies across the country about the culture within their workplace. Employees rated their companies and employers on several topics that contribute to company culture, including leadership, diversity and inclusion, career path, work-life balance, and remote work. Awards are based on application responses and survey rankings by each company's employees.
Learn more about the finalists at powderkeg.com/awards.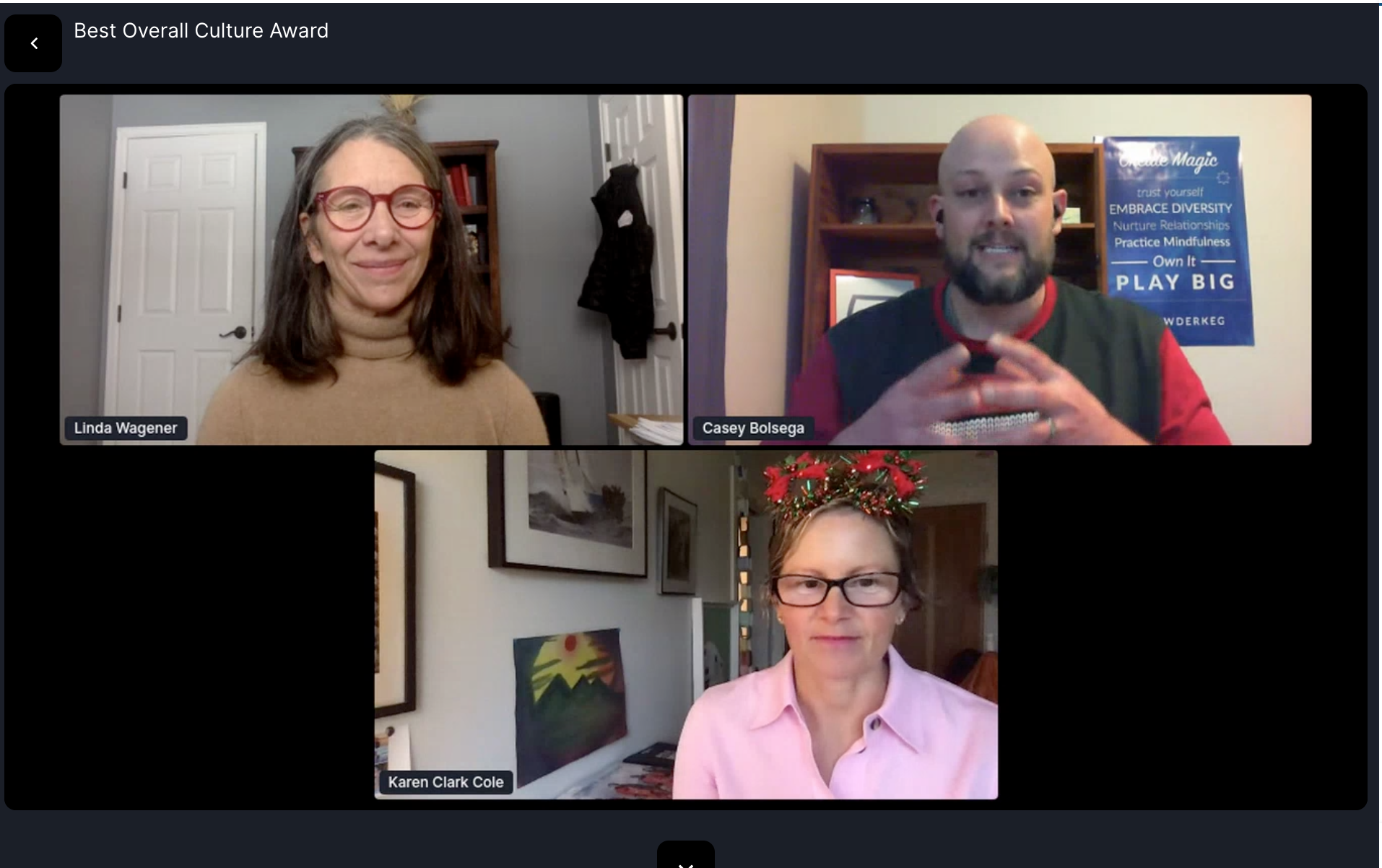 ---
About Blink
Blink is the user experience firm for the world's leading companies. We use evidence-driven design to create products that people use, love, and remember. With studios in Austin, Boston, San Diego, San Francisco, and Seattle, Blink brings two decades of experience to research, design, and strategy for clients such as Amazon, Microsoft, NASA, and Starbucks. Learn more at https://blinkux.com.
---
FOR IMMEDIATE RELEASE
Contact: Sara Keats
Sr. Marketing Manager, Blink
[email protected]
267.693.7289