Blinkers are an interesting and dynamic group of people. Each Blinker is carefully selected to join the team because we understand how he or she will positively contribute to our culture and work. oday we'd like you to get to know Holly Prouty, a user researcher on our team with a background in industrial design that often comes in handy.
Everyone arrives at Blink along his or her own path. What path brought you here? Tell us about your journey.
My journey begins in fifth grade. I was attending an environmental school – a middle school founded on the premise of using the world as your textbook. Abstract and unrelatable concepts were replaced by hands-on, experiential, real-world teachings. To learn math, we constructed a log cabin. To learn social studies, we built a Native American village and lived in it for a weekend. To learn science, we collected bugs and tested water samples. For English, we wrote about phenology. It was here that my observation skills were honed and that I learned how to think and empathize like a designer.
As life progressed I went through career aspiration phases – hair stylist (art), pet store owner (science – kind of?), cartoonist (art), paleontologist (science), Hollywood prosthetist (art), dermatologist (science)… finally I arrived at Industrial Designer, situated perfectly at the intersection of art and science.
After graduating from the University of Michigan, I landed in Chicago and dove into the world of industrial design and product development. In this role, I found myself latching on to the research portion of the process as I sought to transform seemingly subjective design decisions into ones backed by reason and logic.
The concept "evidence-driven design," proximity to mountains, and a few important people drew me to Seattle and to Blink. I couldn't be happier to be a part of the growing Blink family!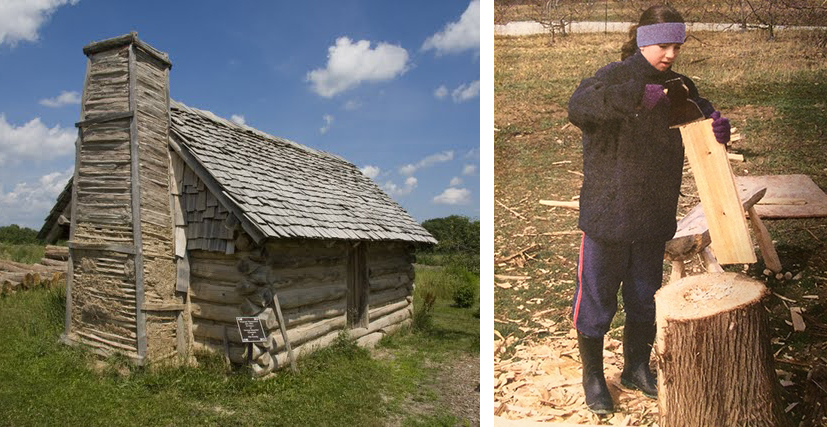 What's causing the greatest impact on the way you work/live/think? Who or what motivates you right now?
I'm going to approach this as if these are two separate questions…

1) My family has the greatest impact on the way I work, live, and think. My parents have two red loveseats in the corner of their kitchen back home in Michigan. Though the crew is scattered across four distant states, when we are together tradition has it that we wake up early for "Coffee In the Corner." Here, the world's problems are solved – brainstorms transpire, political debates are spawned, resumes are edited, business models are generated. These people encourage me to be exploratory and intrepid, they challenge me to consider new perspectives, and they demonstrate how to be good human beings.

2) The world's whimsies are my motivation. There seems to be a general assumption that inspiration is spontaneous and unpredictable. But the paradox is that as a creative professional one often has to be inspired on command. While I have yet to find a way to schedule inspiration's arrival, I have found a way to strategically harness and store inspiration so that I have a library to pull from on command. This requires being receptive to the inspiration that is happening around me – on my walk to work, while slicing a grapefruit, as I'm paying bills…

I document these "whimsies" in a sketchbook titled "Little Happies." But don't worry, it's not all sunshine; there are a few pages in the back for the "Grumpies" – problems that I encounter in the world that I think are opportune for redesign.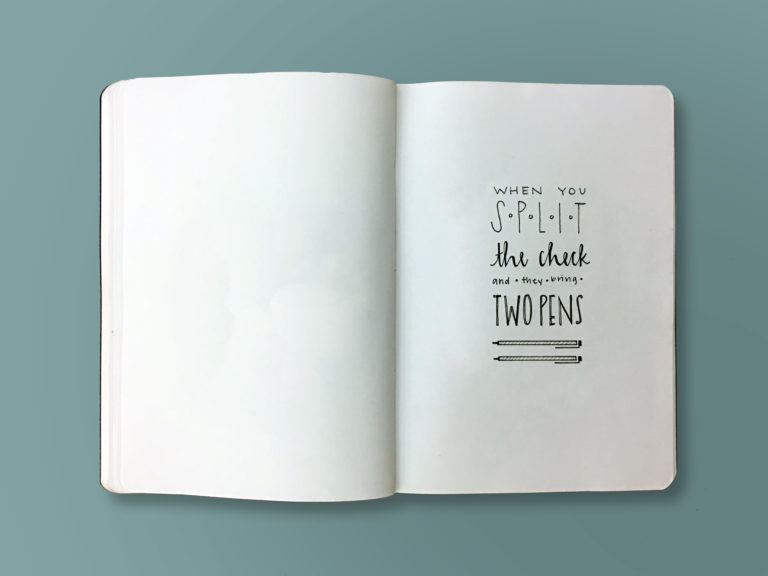 If you had to select a quote or motto for your life, what would it be and why?
My first reaction upon reading this question was to look back through my old phone notes – Here, I keep a log of quotes from books, podcasts, movies, lectures, etc. There are two that are in the running for being most relevant:

1) "Prioritize a creative life where inspiration is possible, and work to be well suited enough to be able to act on it." I think these words pay tribute to my aforementioned collection of whimsies.

2) I came upon a personal thought that was dated nearly two years ago that still bears relevance: "They were all being so nice and I was just like handshake? Hug? Hug? Handshake? So now we just do hugs." I think what this reveals is my approach toward humanity; when we meet, it's likely that I'll ask you too many personal questions too soon. Apologies in advance, but it's kind of my job.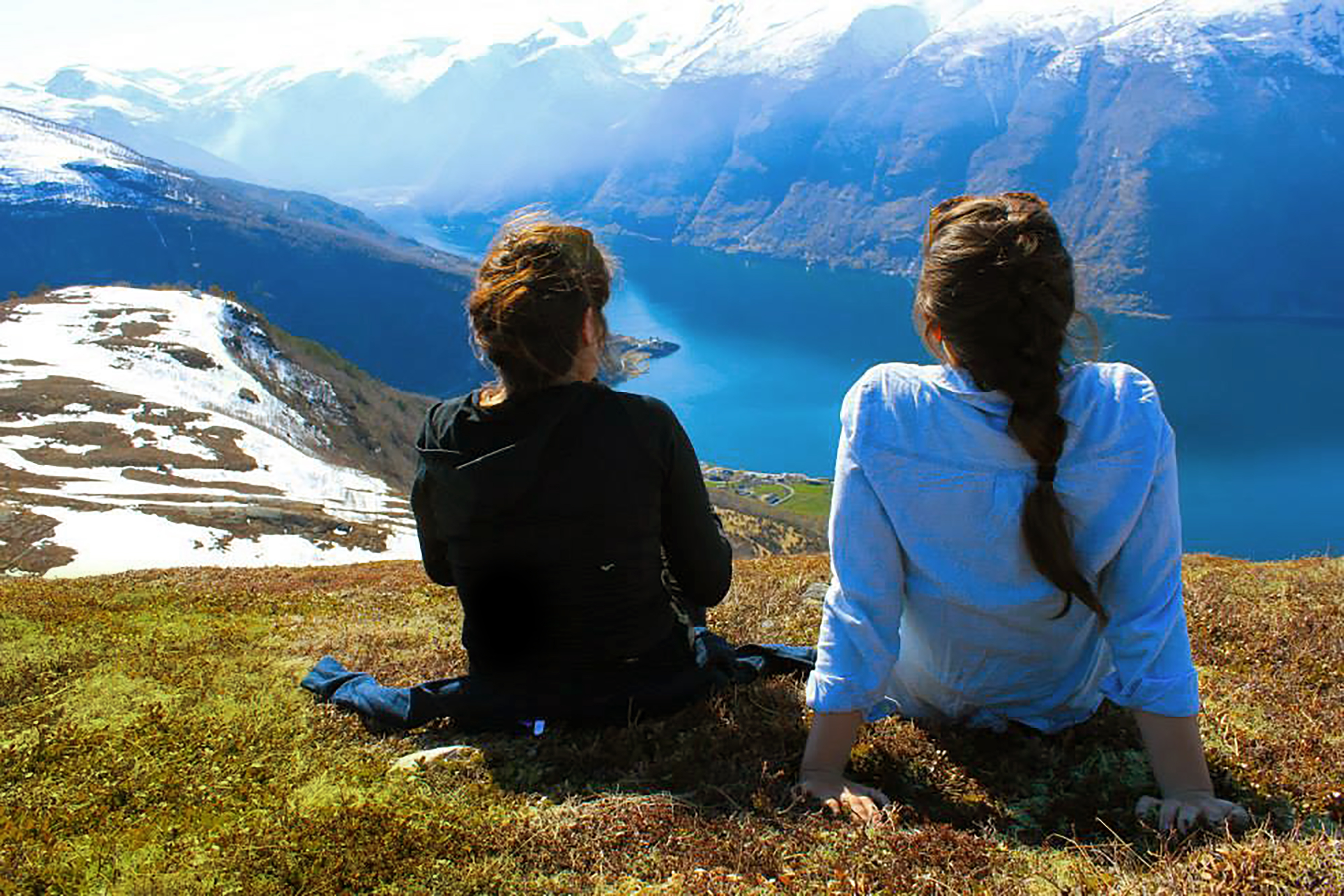 When you're not at Blink, where would we find you?
And what would you be doing? Outside. All day, every day. My ideal self would be hiking to the spot with the best view (which usually includes both mountains and water), and my ultimate ideal self would then be painting that view. My dream is to go on a super-extended backcountry backpacking trip with my camera, sketchbook, and canvas/ paints.
Lastly, if you set out on a long voyage at sea and could only bring one book to read, what book would you select?
Why? These questions are revealing to me my inability to pick just one. My sketchbook/journal would be my number one "book," but more so for documenting than for reading. For reading, I would likely bring the Scribner Anthology of Contemporary Short Fiction. It's a wonderful compilation of fifty stories that are stylistically, culturally, and topically diverse. If I were on a long voyage it seems that these snippets would offer both the necessary variety and reprieve.