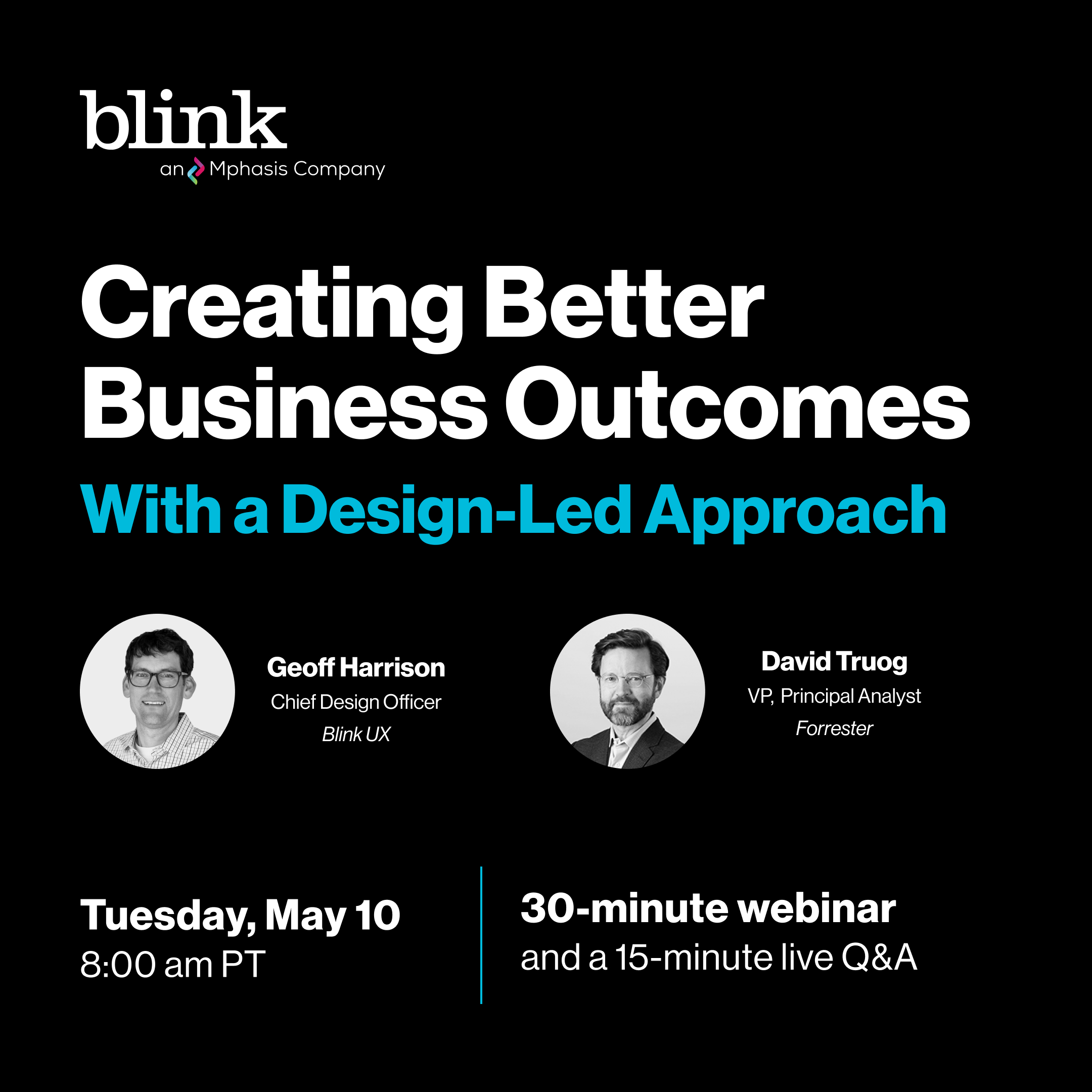 Join our free webinar and live Q&A with Blink Chief Design Officer Geoff Harrison and guest speaker Forrester VP, Principal Analyst David Truog to learn how to incorporate design thinking into all aspects of your business at any level of design maturity.

In this webinar, you will learn:

Why evidence is a powerful design tool
What being a "design-led" organization means
The benefits of becoming a design-led organization
How to assess your organization's design maturity and apply design thinking accordingly
How top companies are using design thinking to make business decisions
Event registration includes free admission, a pre-recorded discussion, a live Q&A session, and all event recordings, transcripts, and chat logs.
About Blink UX

Blink UX, an Mphasis company is the user experience firm for the world's leading companies. We use evidence-driven design to create products that people use, love, and remember.
About Mphasis
Mphasis (BSE: 526299; NSE: MPHASIS) applies next-generation technology to help enterprises transform businesses globally. Engineering has always been in our DNA. We lead with design and architecture along with the continued commitment to bridging the gap between technology and business.


Creating Better Business Outcomes With a Design-Led Approach
WebEx, 8-8:45am PT
---